Amateurs Close out The Super Stakes for the First Time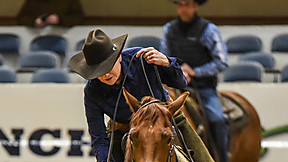 We have concluded another show at the famous Will Rogers arena. The 2019 Kit Kat Sugar NCHA Super Stakes was another great one as they always are and this time around it concluded with the Amateurs. We often say how much we love seeing all of these wonderful competitors cheer one another on but ending the show with that supportive atmosphere made it an enjoyable Easter weekend.
Classic Amateur
The Classic Amateur started us off on Friday night and it was Katherine Goodfried riding Trouble N Roan (Metallic Cat x Daintys Playgirl) that took home the Championship marking a 219! She and "Bridget" have had a great year thus far making finals at every show they have been to and now a Championship. She is special to Katherine in that she is out of the Goodfried's past NCHA Futurity Champion Daintys Playgirl. The special mare passed away this past year making these babies mean just a little bit more to Katherine. This win added another $11,227 to their earnings for the year but something tells us that this is only the beginning for them.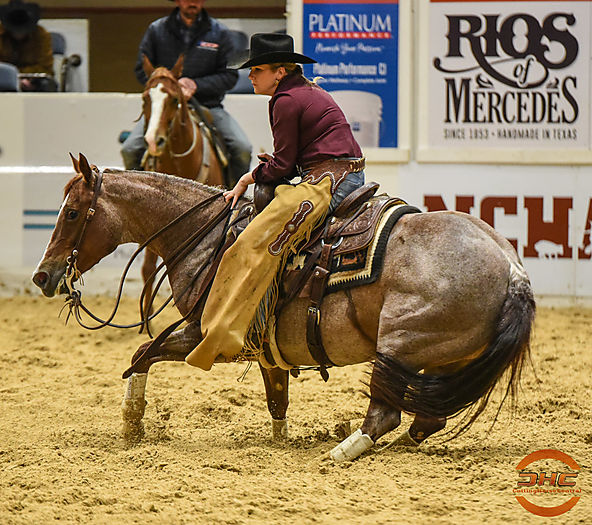 Katherine Goodfried and Trouble N Roan
Reserve Champion was Lew Byars riding Twisted Metal (Metallic Cat x Some Kinda Twister), marking a 215.5. They collect a $7,873 check along with their title.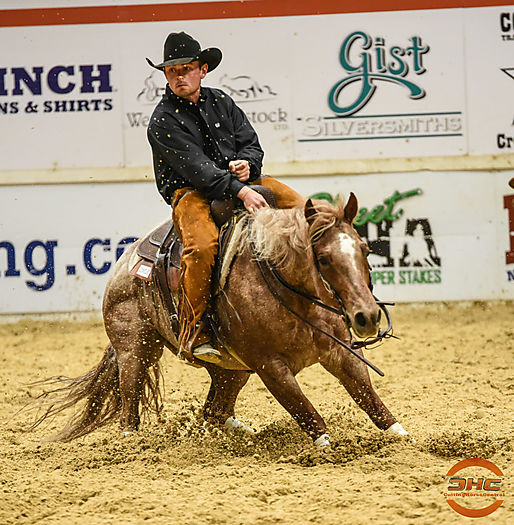 Lew Byars and Metallic Twister
The Senior Division Champion was Jane Mancuso riding Metallic Pistol (Metallic Cat x Silver Pepto Pistol) marking a 215. This duo also took home the Gelding Division Championship as well.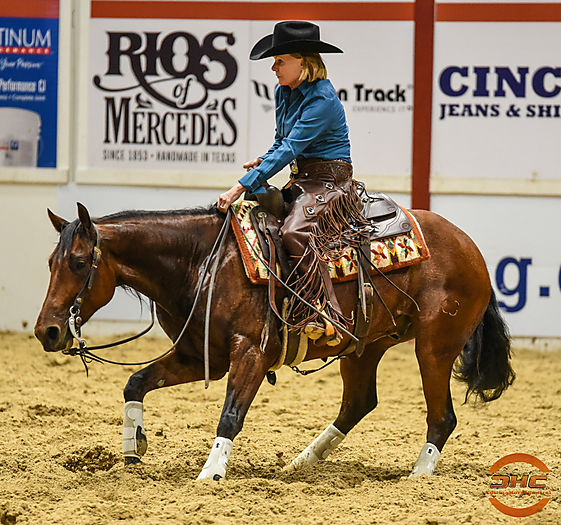 Jane Mancuso and Metallic Pistol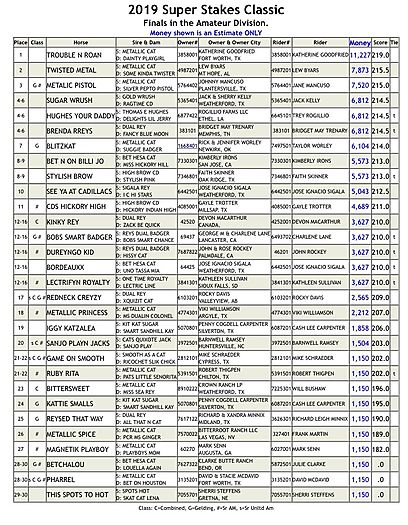 Derby Amateur
The Derby Amateur started off the final day of the show and it was Robbie Thigpen that finished on top marking a 215.5 riding Metallic Rita (Metallic Cat x Pats Little Senorita). Robbie started a fantastic run last night aboard a full sibling to this mare but unfortunately lost a cow with only a couple of seconds to go, but her little sister came through for a win for him! He has been involved with this industry for a long time now making it even more wonderful to see him have great horses and such success! These two took home a $10,942 check for the win! Robbie was also the Senior Division Champion of the class.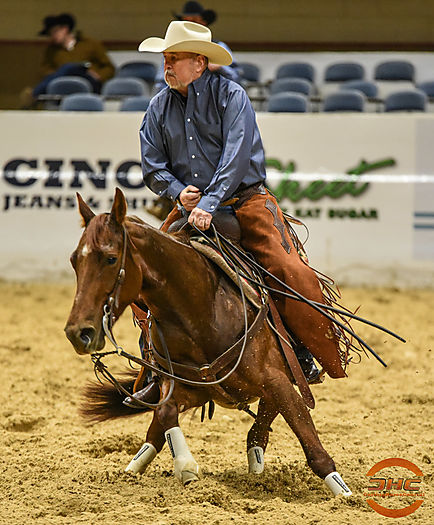 Robbie Thigpen and Metallic Rita
Reserve Champion was split between Jose Sigala riding Sweet Dark Venom (Sigala Rey x Starsredfeather) and John Rockey riding Sweet Toothe (Kit Kat Sugar x One Sweet Sis) both marking a 214. The each received a $7,433 check.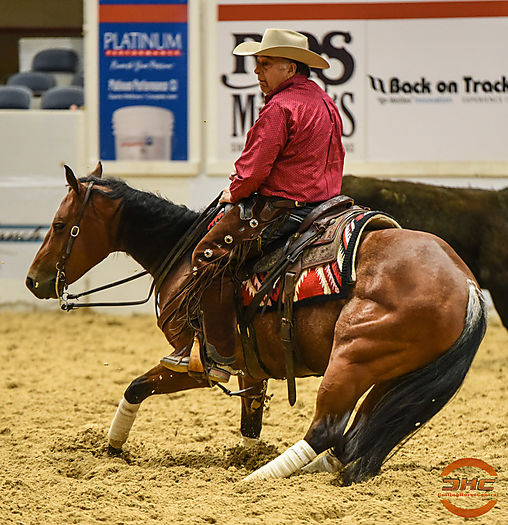 Jose Sigala and Sweet Dark Venom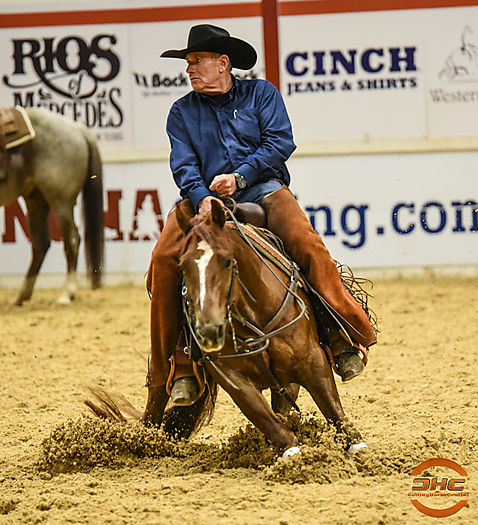 John Rockey and Sweet Toothe
The Gelding Division Champion was Calvin Baloo (Lil Catbaloo x Spookswearinstiletos) ridden and owned by Ken Schultz, marking a 213.5.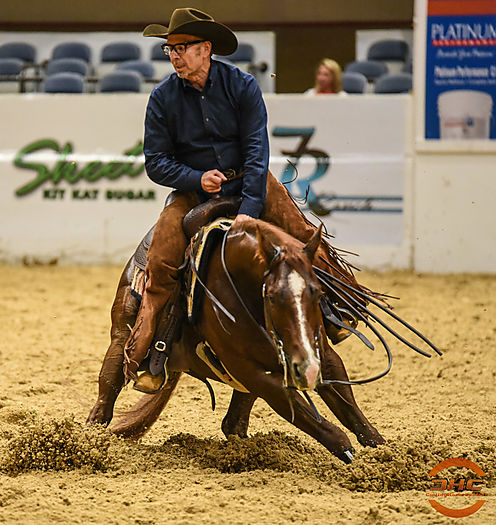 Ken Shultz and Calvin Baloo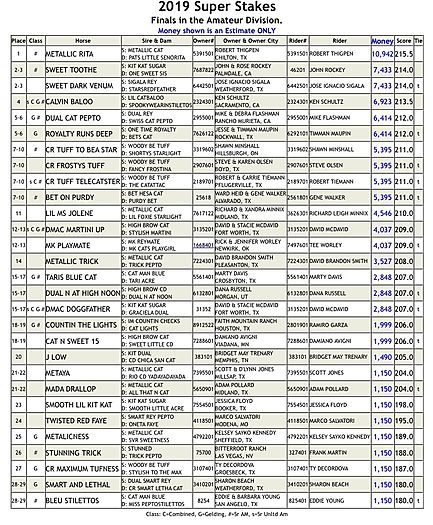 Classic Unlimited Amateur
In the Classic Unlimited Amateur Bonnie Martin lit up the score board marking a huge 225 about she and her husband Frank Martin's gelding Reysin Kittens (Dual Rey x Kittens). They raised "Reysin" and he has certainly earned a place in their hearts! He and Bonnie have been to countless finals and claimed a number of Championships as well. When asked who she wanted to thank she of course thanked her help and trainer Grant Setnicka, but Frank jokingly stepped in to tell us exactly what he did to get Reysin "In the Zone". That is just their personalities though, always joking and enjoying life. We are lucky to have this couple in the sport we all love. They received a $14,559 check to add to their already stellar career along with the Senior Division Championship and Gelding Division Championship!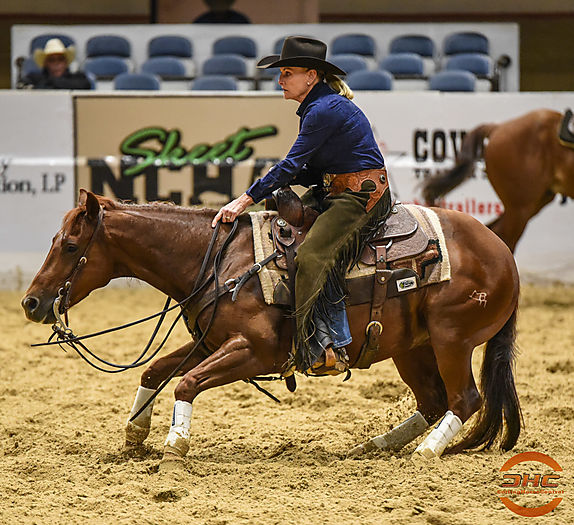 Bonnie Martin and Reysin Kittens
Reserve Champion was Langston Pattillo riding High Stylin CD (High Brow CD x Stylin Playgirl) marking a 222! This dynamic duo have many accolades to their credit and this title adds another $13,084 to their earnings.
Langston Pattillo and High Stylin CD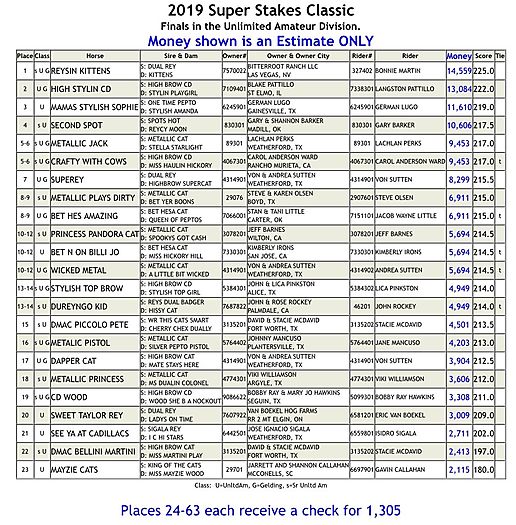 Derby Unlimited Amateur
The Derby Unlimited Amateur Finals were the last to go ending the show with another set of Co-Champions. Robbie Gale and Sugar N My Shayk (Kit Kat Sugar x Short A Shay), owned by Gale Force Quarter Horses and Lisa Taylor riding Reycan In The Cash (Dual Rey x Can Can Kitty), owned by she and her husband Pat, both marked a 219 for the win! They each received a $14,636 check along with their titles. Reycan In The Cash aka "Donald" was also the Gelding Division Champion as well.
It was a tough 40 horse finals making for two huge sets of cattle which added to the difficulty of the event. Robbie marked his 219 in the first set and it was unmatched until late in the second set by Lisa. They each executed their runs well making them rise among the rest. Sugar N My Shayk is out of the Gale's special mare Short A Shay who also passed away just a couple of months ago. Each baby out of that mare means a great deal to that family and this little mare proved why yesterday! It was a different story for Lisa and Pat in that they purchased their gelding after the NCHA Futurity. He was trained by Greg Wright and is now part of Lloyd Cox's program. They have had amazing success with him this year already and this title adds to his long list of accomplishments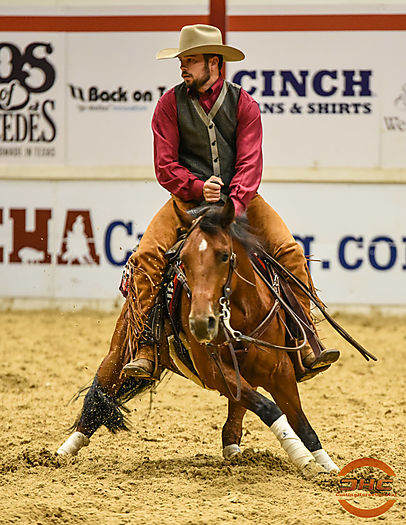 Robbie Gale and Sugar N My Shayk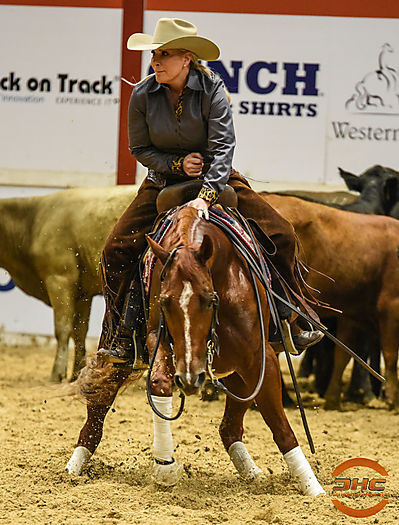 Lisa Taylor and Reycan In The Cash
The Senior Division Champion was Stacie McDavid riding DMACs Pink Martini (Woody Be Tuff x Shesa Dirty Martini), owned by she and her husband David. They marked a 217.5 to finish in third place along with claiming the Senior Division Title.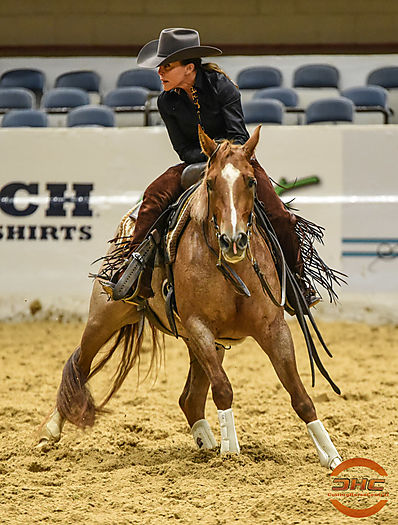 Stacie McDavid and DMACs Pink Martini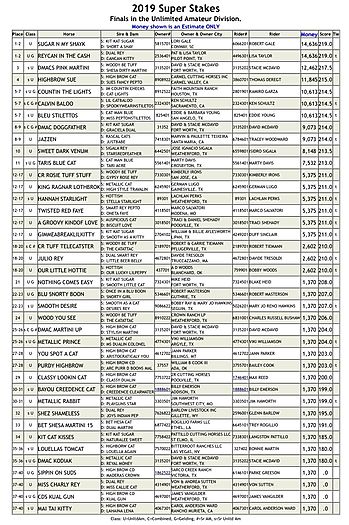 We are excited for all of the Champions and finalists at this yet another Fort Worth Triple Crown event in the books, but also want to take a minute to wish everyone a Happy Easter from all of us here at Cutting Horse Central! We will see you all at the next one!
.