CHC Owner Spotlight: Bobby & Mary Jo Hawkins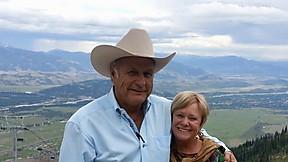 If you've spent any time at the cuttings in the past several decades, there is a good chance you have had the pleasure of meeting Bobby or Mary Jo Hawkins, of Seguin, Texas – who have been heavily involved with the industry since the 70s. They have both accumulated roughly $400,000 in the show pen, and when they are not competing it's likely you will see them cheering others on and supporting the industry in any way that they can. CHC likes to recognize the folks who help make the cutting community what it is, so we caught up with Bobby and Mary Jo to give everyone more background on this pair.
How did you both get involved in the cutting industry?
[Bobby] I started in 1978 after a guy came by the store [D&D Farm and Ranch] my late wife, [Georgette], and I had. He tried selling me a cutting horse and he finally talked me into buying it. That was the start of it. I won the first show I ever cut at!
[Mary Jo] I have been in it most of my life. I had my first cutting horse around 8th grade, and I was fortunate enough to win the high school rodeo in 1958 – that was a long time ago! I have loved them ever since. I got out of it for a while when I went off to school and had a family but got back into it in the 70s when my late husband, Jim Reno, and I got married. He was a trainer and sculptor and President of the NCHA, so I feel like that's when things really started.
What specifically about the cutting makes you love it so much?
[Mary Jo] I think the minds of the cutting horses makes me like it. We both love cutting horses in general. They have incredible athletic ability. You can almost feel that horse think. They are very independent thinkers, especially when they read those cattle and they are so intense.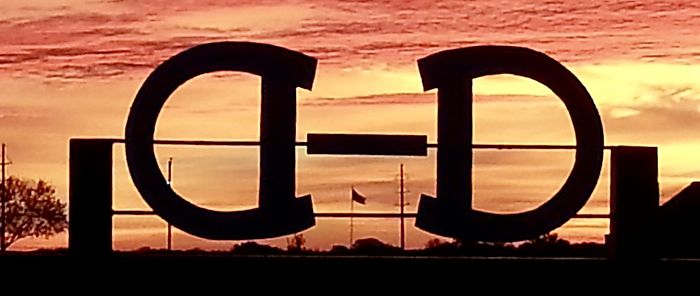 When they are not traveling or at a cutting, Bobby & Mary Jo enjoy spending time at the ranch in Seguin, TX.
You have both had plenty of great horses over the years, are there any stand outs?
[Mary Jo] There are two actually. My first really good cutting horse was Lena's Super Cool, and I won right at $100,000 on him before we had any big money in the purses. I was also Reserve World Champion on him. He has always been a favorite. My late husband and I owned a stud horse named Shorty Lena. He was also pretty special.
[Bobby] I had one named Athena Peppy. I won the [1989] 6-Year-Old Challenge here on him and I won the AQHA world on him. We earned right around $100,000 together. He was just really, really an exciting horse. It took me 25 years to find another one by the name of Reybellion and ended up winning the Unlimited Amateur at the NCHA Super Stakes on him and have earned around $120,000 on him now.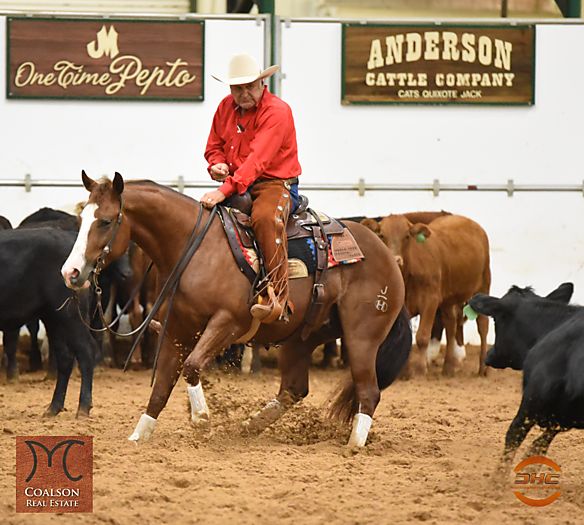 Reybellion was always a special horse to Bobby Hawkins
You have been in the sport so long – how have you seen it change over the years?
[Mary Jo] We don't have as many of what I call "fun cuttings" as we used to. We had a lot of parties and it was more of a social event as opposed to a very serious event. When the big money purses first came into our business, that's when things changed. The level of competition is tough. It is difficult at this point, especially when they have cut it to one go-round and the finals. Some have semifinals, but others don't so everything has to really come together to do well. The odds are tough, but we still love it.
You show primarily at the limited aged events (LAE) as opposed to weekend shows. What is it that you like so much about the LAE?
[Mary Jo] I like the young horses. They are fresh and exciting and always learning and you can stay in one spot instead of being on the road from one weekend to the next. That is a tough road. Not that this isn't tough too, but it pretty much has to be all you do. It's very difficult to do both.
[Bobby] We both showed a lot at weekend shows also. Mary Jo was Reserve World Champion in 78 and hauled again in the 90s.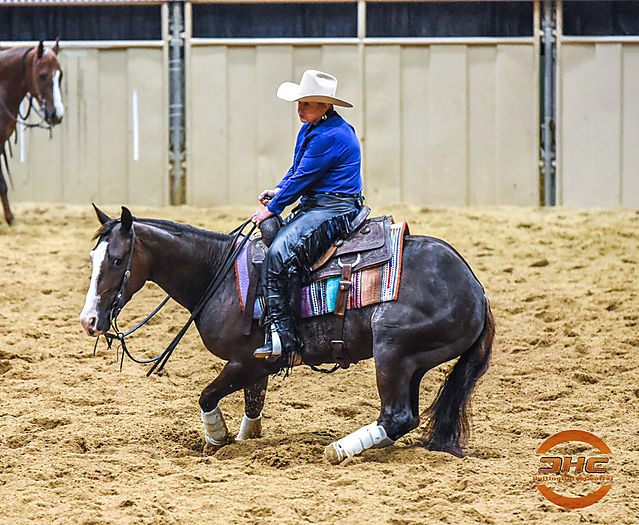 Mary Jo aboard one of her Aged Event horses, Smooth Desire
What are your plans for the future?
[Bobby] We are always looking for that next big winner. We have an exciting 3-year-old who is in training with Casey Green. He is a really neat colt, and we have some promising babies at home. We have some by Metallic Cat, Bamacat, Stevie Rey Von and one coming by Rollz Royce, to name a few. There are so many young and exciting studs right now.
[Mary Jo] It has been a great life in the cutting for us because of the friends that we have made, and we have been in it so long that we have watched all of the good trainers like Loyd [Cox] and all the Rice boys and Austin [Shepard] grow up. It has been a pleasure to watch them grow and mature into great trainers and good people. We just hope the Lord lets us keep cutting!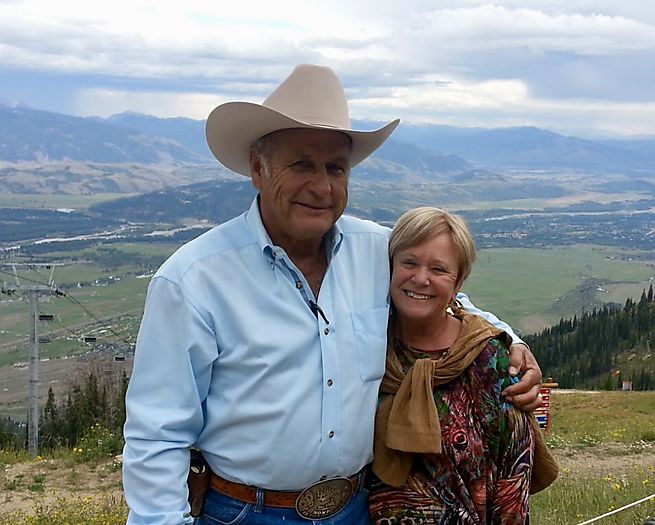 We've really enjoyed getting to know a bit more about Bobby & Mary Jo and they are some of the friendliest people you will ever meet at a cutting. Next time you see these two be sure to stop by and visit with them. They are sure to brighten your day.
.