Jonathan Rogers and His Take On Sportsmanship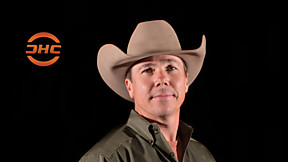 If you have been to a cutting lately, more likely than not you have heard one of our CHC trainers, Jonathan Rogers, cheering at one point or another. He is always encouraging fellow cutters when they are putting together a good run or even when things are tough and they need the extra boost. Cheering when the run is going great is easy, you see something you like and you let them know it. Cheering when things aren't going well is harder but sometimes more important. Sometimes when people hear "Come on you got this!", it gives them the added confidence to be able to turn their run into a positive score instead of a negative one.
When talking to several competitors about Jonathan's positive outlook they tend to agree with him but not everyone takes the next step and actually does it. The thing is, this is a sport, we are competitors, and this is our livelihood. He is literally cheering for those competing against him, not just for people in other classes. That is true sportsmanship. Cutting is unique in that we have four helpers in the pen when we are trying to put our runs together, and in the open classes the riders you are showing against are the ones you depend on to help you win. That in itself is a true test of sportsmanship and character. Jonathan just takes it to the next level by openly encouraging his competitors and being genuinely excited for their success!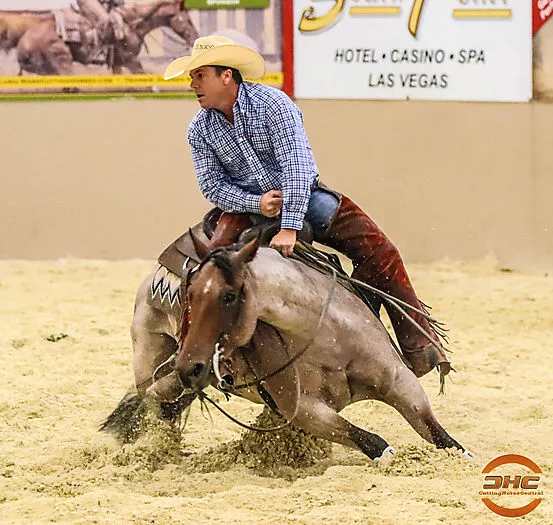 Jonathan and Spoonfulla Cat
His wife Judy has mentioned that in her personal experience he has pushed her to take control and turn negative runs into positive ones with only a few words. It really makes a difference when someone is being positive and giving you the confidence to mark that big score that we all strive for. In this sport like any other, we get caught up in the grind, in the stress, in the politics and we lose sight of the little bits of positivity that keeps us all above water. Jonathon wants to keep that positivity at the forefront with his ever popular "Ric Flair Whoo!" (Side note we just actually learned what that was, we just thought it was his own cheer! This new insight makes it just that much better!), or "What's all that about!?". It all puts a smile on everyone's faces and all together changes the mood of the whole arena.
It takes all kinds to make this crazy lifestyle work and we are thankful for each and everyone one. This trainer spotlight is somewhat different than most because we thought this aspect of Jonathan needed to be recognized and celebrated. He is without a doubt a top trainer in this industry as well, having proven himself time and time again. He has already had a successful year in the show pen with still quite a bit to go, but we just wanted to take this opportunity to thank him for always going out of his way for people and for inspiring many of us while we are showing!
Jonathan Rogers CHC Trainer Profile
.