Members of Cutting Family Killed in Texas Plane Crash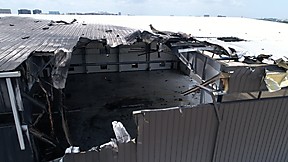 PRESS RELEASE: QUARTER HORSE NEWS
An Addison, Texas, plane crash that reportedly killed four members of a prominent cutting horse breeder's family is under investigation by federal authorities.
The National Transportation Safety Board (NTSB) said 10 people were killed — two flight crew members and eight passengers — when an 11-seat Beechcraft King Air 350 crashed into a hangar shortly after takeoff and caught fire on Sunday morning at an airport in Addison.
To finish reading the full article, click here to be redirected to complete Quarter Horse News story!
.