Thomas Bray Takes Home First Win at the NCHA Summer Spectacular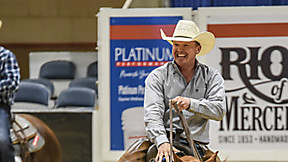 Thomas Bray took home his first win in the "Big Pen" last night in the Classic Challenge Limited Open Finals at the 2019 Metallic Cat NCHA Summer Spectacular marking a 221.5 aboard Im Highly Decorated (High Brow CD x High Classed Model), owned by Jim and Norda Berger! Thomas and his wife Liz conduct their business in South Texas at the Bray Ranch of Fulshear, TX. It has been a long journey for them to get to this point and Thomas was just happy to get to come show. He has put a great deal of work into the horses and the business as many of these young trainers do, it is always awesome to see hard work and perseverance pay off!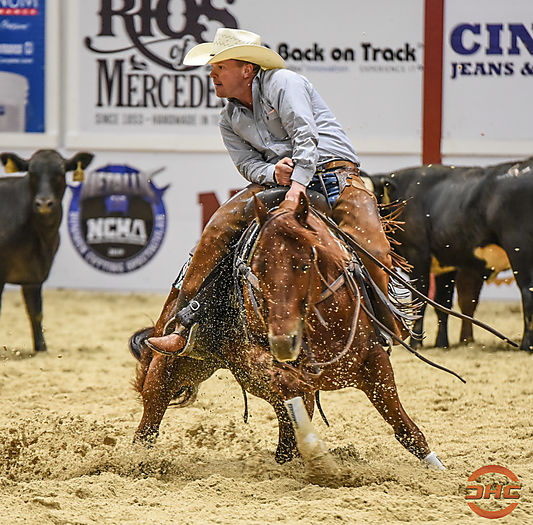 Thomas Bray and Im Highly Decorated
During Thomas' interview Liz made sure he told the story about 2 and 4. When thinking about coming to show in Fort Worth he told Norda if he could pick his draws it would be 2nd or 4th in a set. Turns out he was second in the go round then came back to be fourth out in the finals! Kind of a weird coincidence, making it seem meant to be for this young cowboy. "Hummer" as he is affectionately called, has a little bit of a story himself having originally been trained by Lloyd Cox then brought back into the show string at the first of the year from a long vacation. He has been a special one for the couple to get to enjoy always getting into everything but most importantly always wanting to do his job.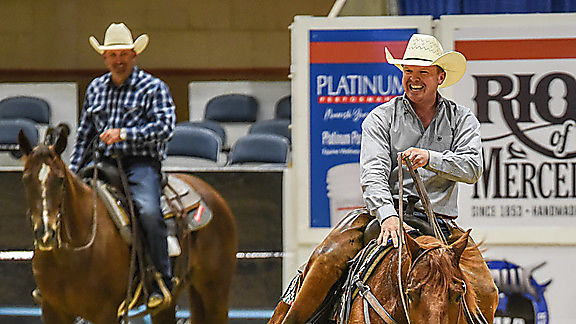 When the buzzer rang Thomas knew he had a shot at the lead and it was a proud moment for his team including long time friend and herd holder Bryant Slaughter.
It was a feel-good ending with an $11,954 check to top it off for the Bray and Burger families.
Watch the winning run below thanks to Video West Productions:
Co-Reserve Champions came from the top of the pack and the bottom of the pack in this finals taking home $10,079 for their efforts.
First out was Dylan Meyer setting the pace with a solid 219 to get the finals started off right aboard My Beach My Wave (Metallic Cat x Frecklesareinstyle), owned by Whit and Kim Davis. Dylan also qualified his other horse Rockin KW for the Open Classic Challenge Finals which will be his very first Open Finals at an NCHA Triple Crown Event in the iconic Will Rogers Arena.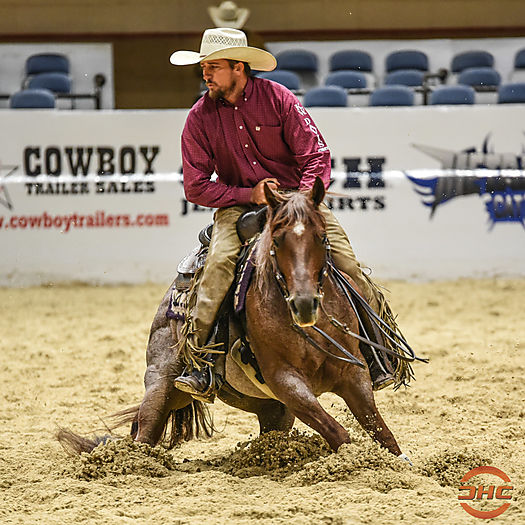 Dylan Meyer and My Beach My Wave
Troy Riddle has spent many days sitting in the judges stands as a renowned AAAA NCHA judge and has recently made a comeback to the showpen end of the arena and left a lasting impression last night working from the last hole draw in the finals posting a 219 aboard Lonnie Earl (Spots Hot x Cats Little Gal), owned by his Dad and NCHA Legend, Terry Riddle.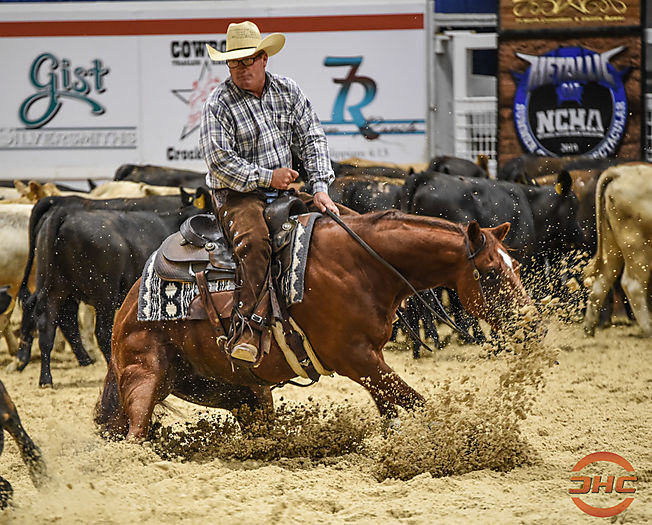 Troy Riddle and Lonnie Earl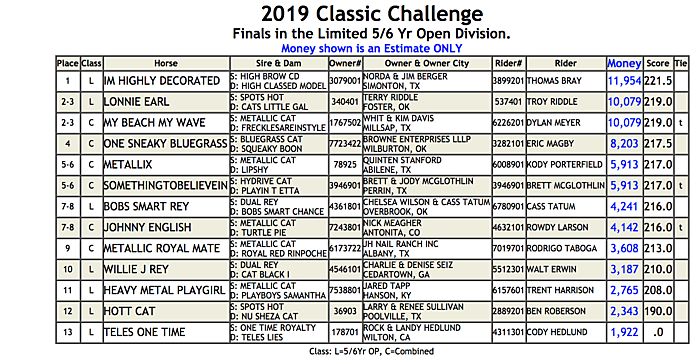 The Limited Open Division finals at these NCHA Triple Crown Events are always fun to watch in Fort Worth because dreams come true each time for some of these up and coming trainers. There are always smiles along with some emotional handshakes and hugs from all of those involved in the special night. It is hard to put into words what this kind of accomplishment means to someone but let's just say it hits home.
We could not be happier for all of these finalists, congratulations from all of us here at Cutting Horse Central! The action continues at the NCHA Summer Spectacular with the Non Pro Classic Challenge 1st Go. Stay tuned and follow all the action at- chclivescoring.com
.