Ali Good Claims Derby Limited Non Pro Championship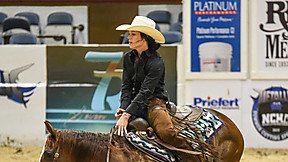 By: Lauren Middleton
Ali Good added another accomplishment to her amazing year last night at the 2019 Metallic Cat NCHA Summer Spectacular! She and Sabrina Boon (Boon A Little x Ms Highliner), owned by the Riddle Fam Revocable Living Trust, marked a 218 to claim the Championship in the Derby Limited Non-Pro! They collected a nice $9,576 check for the win!
As said before, Ali has had an incredible year and is currently leading the Non-Pro World Standings. She has always been a very talented rider from an early age, but her skills are really reaching exceptional heights as of late. "Sabrina" is a special one for Ali because she did a lot of the work in finishing her training, and now keeping her tuned up. Her grandad, Bill Riddle, broke his leg last year making the responsibility fall on her to finish the mare. It is no surprise that she handled the situation with flying colors under the watchful eye of Bill. Ali is one of the riders we love to watch because of her talent, her success is very well deserved!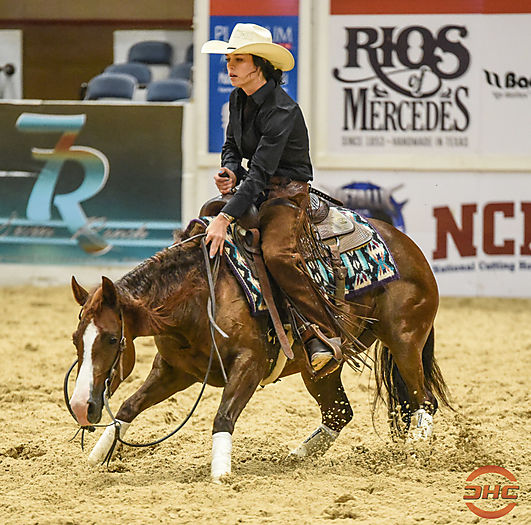 Ali Good and Sabrina Boon
Reserve Champion was Rebecca Sheehan marking a 216.5 aboard Counting Starz (Smooth As A Cat x Starlight Starbrite) taking home an $8,779 check! This mare is out of one of the horses that really got the Sheehan's program going several years ago making this horse pretty special to Bec. It has been fun to hear about their journey from breeding the great mare, to this baby growing up, and finally to the point that she can be shown. These kinds of stories make it all worthwhile!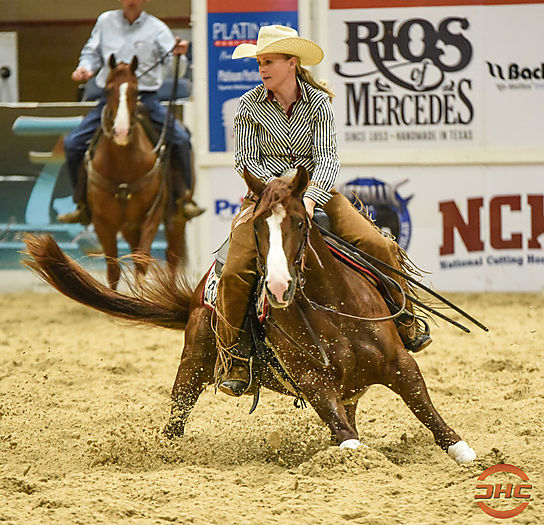 Rebecca Sheehan and Counting Starz
Third Place was Laura Bennett marking a 214 riding Tictac Sugar (Kit Kat Sugar x Peptacular) collecting a $7,981 check!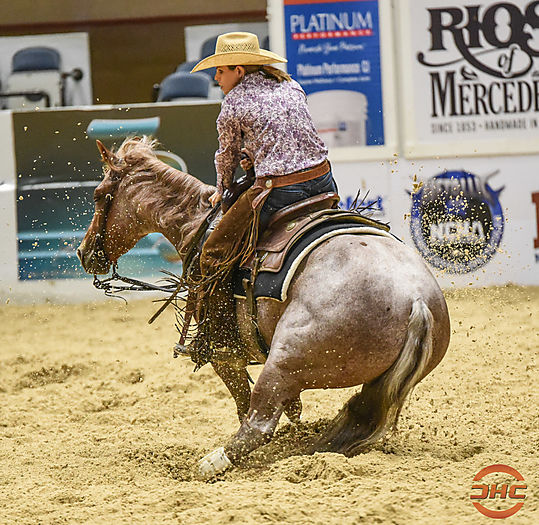 Laura Bennett and Tictac Sugar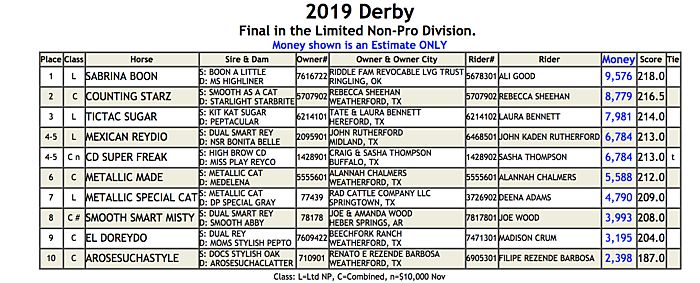 We are down to the final evening of the show after a long three weeks! It will be an exciting one with the finals of both the Derby Open and Non-Pro, with the added Metallic Cat Incentive to boot! Congratulations and good luck to all of the finalists!
.