The Italian Dream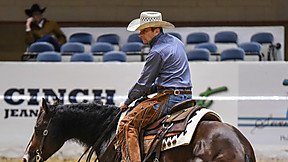 By: Lauren Middleton
We have talked before about breeders in this industry and how it adds something extra special to the whole experience when you can show a horse that you have raised. It is something completely warm and fuzzy when you watch them grow up each day, saddle them for the first time, and, finally, get to walk them into that perfect Will Roger's sand. Think about taking it a step further though, think about doing all of those things, then on top of that shipping your very special horse overseas. This is the story for our first horse highlight. The Salvatori family's great horse Twisted Red Faye.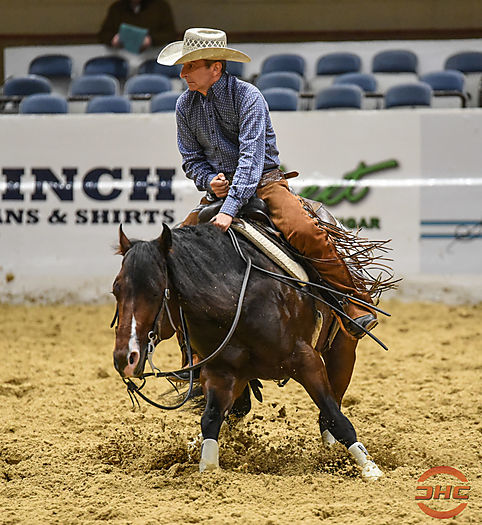 Marco and Twisted Red Faye
The Salvatori's are known in Italy for not only having an outstanding program but also being ambassadors of cutting in Europe. They love the sport and are always thinking of things that could make it even better for the competitors in European countries. So much so that now Marco Salvatori is the president of the association.
Their family has been buying and importing show horses from the US for a while now. Hall of Fame Trainer, Michael Cooper, has been a longtime friend for this family along with finding quite a few horses that have been sent over for the family to show. He trained the first horse the Salvatori's sent to the US, a gelding that Marco's daughter showed in the NCHA Futurity and some other aged events, sired by their stallion Smart Rey Pepto. Within the past few years, the family started their own little breeding program with this young stallion to add a little something more to their adventure in the sport. It was only natural to have Michael train his babies for them once they decided that they wanted to import some of them into the United States. He has seen success producing beautiful, athletic colts including Twisted Red Faye.
When asked why they decided that Twisted Red Faye should come over versus others they have raised, Marco told us that it was decided during an annual clinic/show that they host at their ranch. The clinic is always with one of the NCHA's top trainers, which have included trainers such as Roger Wagner, Bubba Matlock, Phil Hanson, and Michael Cooper just to name a few. During Phil's visit they chose Twisted Red Faye to be one to make his way to the US. He had enough talent and look to him to be competitive and for him to succeed would provide a great deal of satisfaction for this family.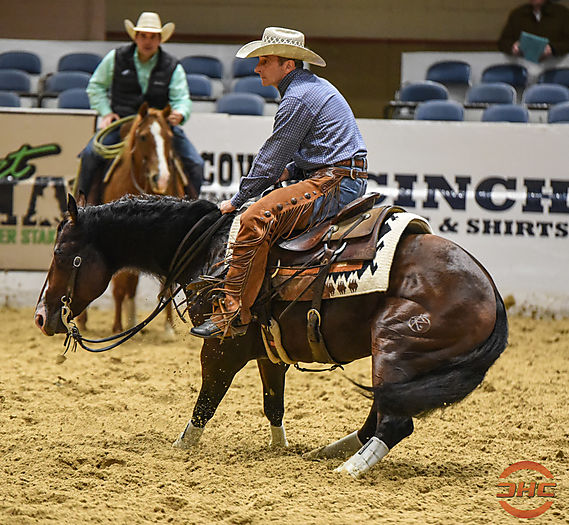 The decision has turned out to be a great one despite a long import timeframe and "Chapo" getting a little bit behind process. He has certainly caught up by making a number of finals so far in his career and topping several rounds with Marco in Fort Worth! It is fun to watch their family root for one another and realize how much getting to compete means to them! We take for granted at times how truly special it is to get to experience cutting on such a big stage, but seeing them take it all in and the excitement this horse brings them, that's the good stuff that we all shoot for. At the time of this interview it was unsure the plans for Chapo, but they were definitely going to keep showing and enjoying him in the US for now. The Salvatori's are also going to keep building up their program both on the breeding front and just cutting in general in Europe! We are thankful for people like them who go out of their way for this sport and continue to bring passion to the forefront of the industry!
.