Goodbye to Ben Emison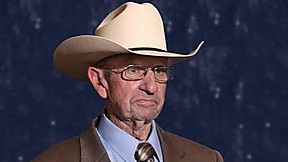 Ben Emison, a long time member of the cutting horse industry, recently passed away at the age of 81.
To watch the funeral service remotely, there will be a live stream at CHCLivescoring.com, if you would like to tune in.
Ben wore many hats in the industry over his decades of involvement! He was a member of the the NCHA Hall of Fame, owned a successful equine insurance agency, and was an auctioneer and author, just to name a few.
He even helped to start the Western Bloodstock auctions that we have all come to know so well. He touched so many, and he will truly be missed by those who had the pleasure of knowing him.
Our thoughts and prayers go out to Ben's family and friends during this difficult time. It won't be the same without seeing his face around the events, but the long time friend of the sport will surely never be forgotten!
.