Cutting Super Fans in Idaho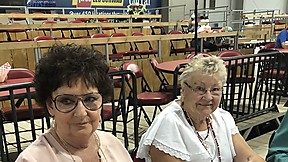 By: Lauren Middleton
Here at CHC, we only thought that we were the cutting's super fans! Dedicating so much to cutting and its promotion, it takes people like us, and people who compete to make things grow, but what about those who just enjoy watching it? They don't have a dog in the fight or anything like that. They simply want to watch amazing horses and riders give it their all in what we think is one of the greatest sports in the equine industry. Of course, we know we are partial.

Yvonne Martin and Paula Frost could be arguably some of the most dedicated fans at the Idaho Futurity from year to year. At this point, they know most of the horses' and riders' mannerisms and have followed them watching their careers build. They have now seen babies by stallions such as Hottish and Kit Kat Sugar, who attended the Idaho Futurity the year they battled for NCHA Horse of the Year. They have seen greats like those two stallions, along with many others that have attended the show. When talking with them, it was fun to hear their stories, theories, and all of their observations throughout the years. They feel as though they really know everyone, including the turnback horses at this point!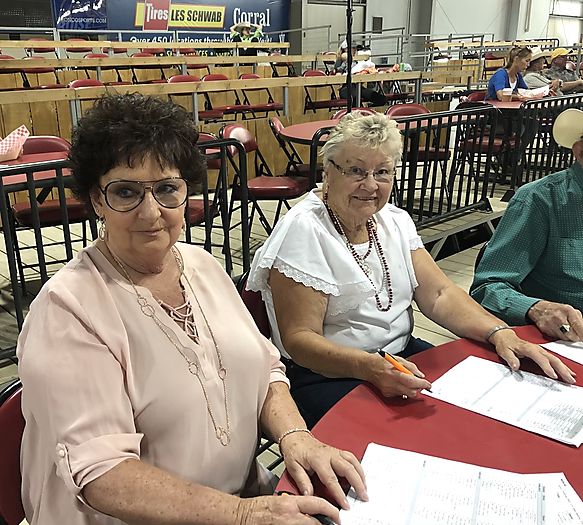 Yvonne Martin & Paula Frost

Yvonne once competed in the sport along with other quarter horse shows, but Paula has been pulled into the experience by Yvonne. They get together for this cutting and other sports such as the Cow Horse Snaffle Bit events and plan out each trip. It is always understood that they will attend these shows, but they check in about a week in advance to discuss the itinerary. It is their little getaway!

We are thankful for people like these two because it means we are doing something right! It also makes us feel a little more normal on the loving cutting front. These two ladies are now a pretty big part of the show whether they know it or not. We have come to expect them sitting in the stands, writing down every score, playing high low, and rooting for everyone. It would not be the Idaho Futurity without Yvonne Martin and Paula Frost!
.