Rodear America National Champions Crowned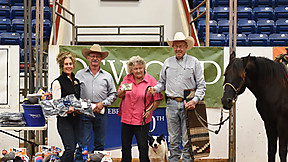 The 2019 $5,000 Added Oswood Stallion Station Rodear Finals brought some serious excitement to the John Justin arena during the past few days of the NRCHA Metallic Cat Snaffle Bit Futurity! For centuries, cow dogs have been used on ranches to help navigate and overcome daily tasks a cattle operation requires, and the Rodear competitions have given folks a place to showcase their dog's skills.
The first major competition was put on nearly 15 years ago at an NCHA cutting in Fort Klamath, Oregon, and the sport has grown exponentially since then. The Rodear America Cowdog Association has attracted members from Australia to Canada, and this year's National Finals had competitors from coast to coast!
"The event is unique from other cow dog competitions in that the majority of the obstacles require both the dog and horse/rider to negotiate. For this reason, use of the horse is not restricted in any way."
During the Open finals, every single team put together impressive runs, so it really came down to the wire to determine who came out on top. Merle Newton and "SJ," owned by Steve Robinson, made the challenging course look easy and executed a flawless pattern to earn the only perfect score of 150, which allowed them to take home $1,481! It was incredible to see Merle and SJ to work as such a unit throughout their time.
Merle Newton & SJ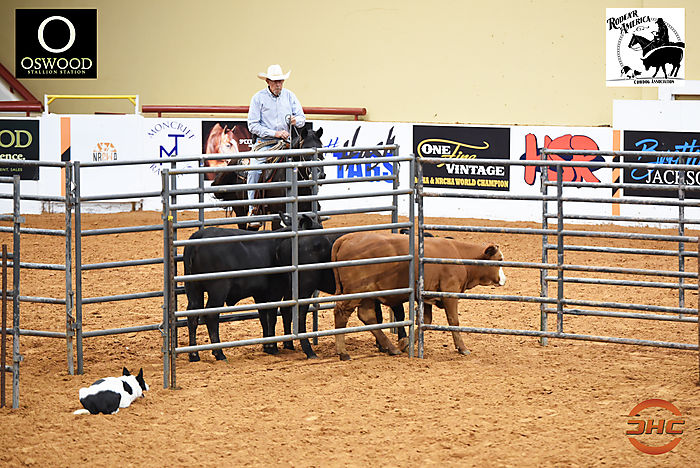 Merle Newton & SJ
Take a look at their flawless run!
Kathy Garner, of California, had a great outing in Fort Worth, qualifying one in the Non-Pro and Open Finals, and she came out with the Reserve Championship and $1,111 with Moxie after marking a 148!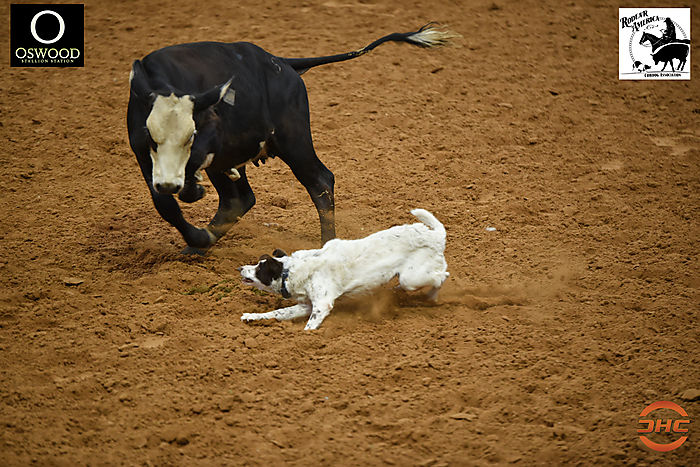 Moxie
In the preliminary rounds the top 20 teams in the Open and Non-Pro gathered to show off their skills, and Clint McDaniel and Gus, owned by Renda Lou Tillerson of Bar RR Ranch, took day 1 by storm after marking a perfect score of 120 in both the Open and Non-Pro divisions to lead the way going into day 2.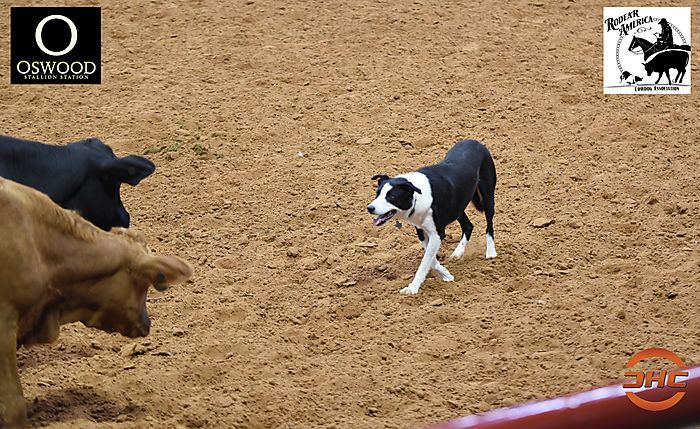 Gus
The powerhouse team stayed strong today for a 115 in the Non-Pro and 111 in the Open to go into Finals with the highest composite in both divisions!
The talented pair kept their momentum going in the Non-Pro finals to mark a 140, which held up for the win. The course during the finals was difficult and included a variety of obstacles that and really put the handlers and dogs to the test, and Clint and Gus proved time and time again this week that they are prepared for anything that is put in front of them! They took home $1,131 for the Championship. Gus was purchased by Renda a couple years back during the Western Bloodstock sale, and I think it is safe to say he has lived up to the expectations!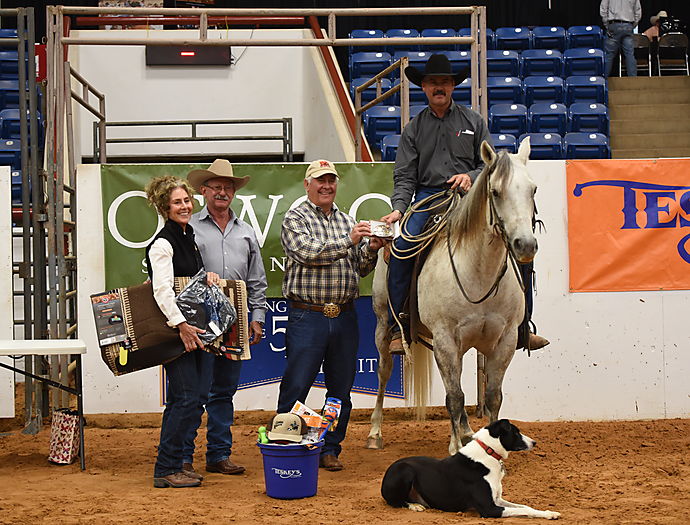 Clint McDaniel & Gus
Reserve in the Non-Pro went to high school senior Kaul Runfola and his dog "Ace", who marked a 120, worth $841! In addition to Kaul being the youngest handler to make the finals, Ace is just a year and a half old, so it is notable that this young pair was so successful this year.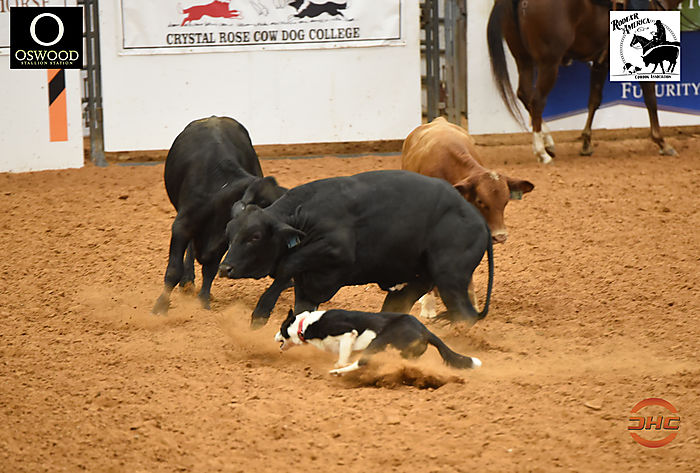 Ace
We want to congratulate all of the finalists because it is such an accomplishment to have accumulated enough points throughout the year to make it to Fort Worth! The Rodear the cow horse and cow dog, and it is a great event to watch! If you would like to learn more about the sport and how you can get involved, be sure to visit >>> https://www.rodearamerica.com
.