Non-Pro Results in Jackson Mississippi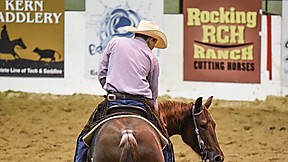 We have moved on to the Non-Pro competitors at the Metallic Rebel Southern Futurity, and they have put on a show! There were several milestones reached, and goals met this week, and we always enjoy hearing the stories leading up to this point in the year as well.
Futurity Non-Pro

In the Futurity Non-Pro, it was a Missy Jean Etheridge and A Star Is Borne (Boon Too Suen x Holly Is Smooth) finishing with 431 composite score that took home the championship and the $10,616.12 check along with the $4,775.20 Stallion Incentive Champion's check. It has been a fall for the storybooks for "Holiday" having won the Cotton Stakes Open Futurity Championship, the Brazos Bash Open Futurity Championship, and the PCCHA Futurity Open Championship. She also made the finals with Michael Cooper once again here at this show but had some tough luck in the finals. She could not walk away without a win though and came through in the Non-Pro for Missy. She has undoubtedly earned a nice little vacation until the first of the year.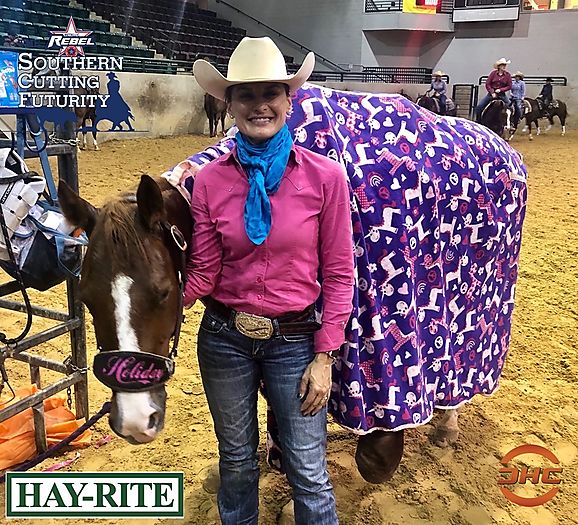 Missy Jean Etheridge and A Star Is Borne

Reserve Champion was Kathleen Moore with a 430.5 aboard Rey Playin Up, who already claimed a Co-Reserve Championship in the Futurity Open earlier this week! They collected an $8,244.42 check.
Futurity Limited Non-Pro

The Limited Non-Pro Futurity Champion was Shawn Ogni riding Nrr Petal Cat with a 428 cumulative score. They received a $2,054.29 check for the win of the very first separated Limited Non-Pro Division of the Futurity. It was another opportunity for these horses and riders to gain experience and in Shawn's case, a Championship!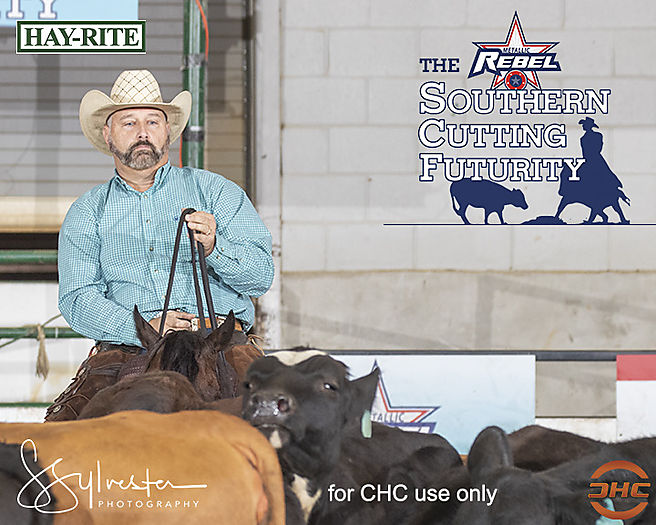 Shawn Ogni and Nrr Petal Cat

Reserve Champion was Greg Thaggard finishing with a 414 cumulative score aboard Kats Reflection. They took home a $1,450.67 check along with their title.
Derby Non-Pro

In the Derby Non-Pro, Cade Shepard marked a huge 224 for the win aboard Chexy Louella (Im Countin Checks x Louella Again)! This win earned them not only the $10,176.97 Champion's check but also the NCHA Non-Pro Horse of the Year title! It was a close race going into this show between this duo and Ty Moore riding his great mare Scantly Clad (Metallic Cat x Scoot A Lil Closer). Both have had exceptional years with many highlights, but in the end, it can only come down to one. Cade surpassed Ty after Ty narrowly missed the finals and finished the year with a total of 240 points.

Cade questioned his win, having not had the doorbuster year that he would have liked on his mare after she was injured for the first couple months of 2019. When it meant the most, "Lips" always rose to the occasion, it was just if there was a little luck on their side! The outcome of the race meant even more to Cade and the whole Shepard family in that a few years ago, Cade had another banner year riding Twistful Thinking, and the race finished with a different outcome. He ended up not winning that year, but his determination to have another opportunity to accomplish this goal paid off! An extra congratulations are in order to both Cade and his entire family!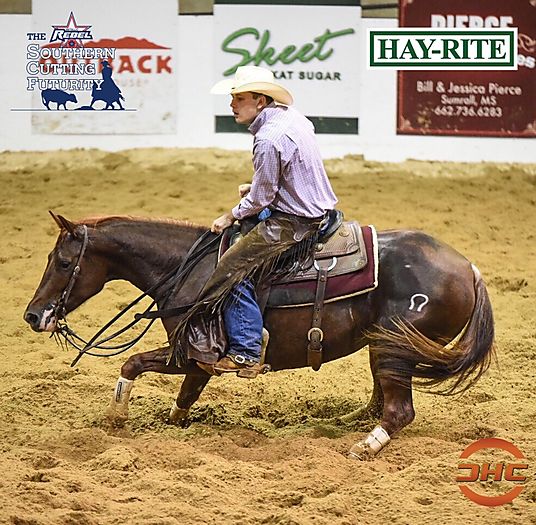 Cade Shepard and Chexy Louella

Reserve Champion was Ashley Galyean, who closed this fantastic show for the Galyean barn marking a 219 riding The Dewd (Metallic Cat x Sweet Abra). This run was pretty bittersweet because it was her last run riding this sweet gelding. It added another $7,891.54 to his earnings for the week.
Derby Limited Non-Pro

The Derby Limited Non-Pro will close us out with Colt Moore taking home the win! He and Smarrt Lil Pepto (Sweet Lil Pepto) marked a 219 to receive the $2,123 Champion's check. Colt has been laying down gutsy runs throughout the week, and for this one, it resulted in the Championship. He is one that is always good at putting it all on the line, sometimes it works, and sometimes it does not but all in all, it makes him a great showman to look for at each event.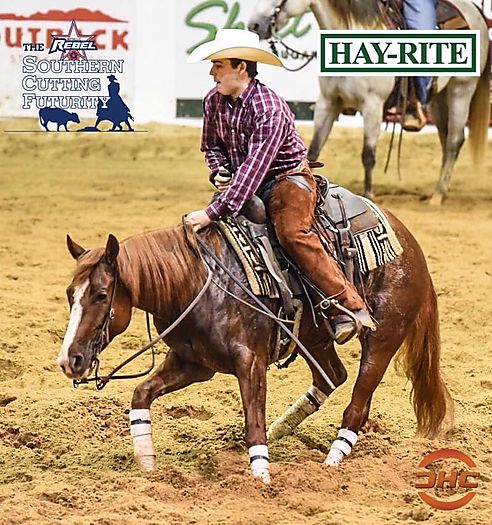 Colt Moore and Smarrt Lil Pepto
Reserve Champion was Jessica Pierce marking a 217 riding her mare Hott Pockets (Hottish). They collected a $1,486.10 check with their title heading into their final show of the year in Waco!
Classic Non-Pro

The Classic Non-Pro will round us out with Ryann Packard and High Stylin CD (High Brow CD x Stylin Playgirl), marking a 219 for the win! Jones has been in headlines throughout his aged event career but just recently with Ryann as his pilot. She has had a great deal of success herself making this another dream team! This is Jones last major aged event like so many others, and it is hard to see him leave. There is no doubt in our minds that Ryann has big plans for this crowd favorite, we get to watch it all unfold! This win added another $11,189.60 to their earnings.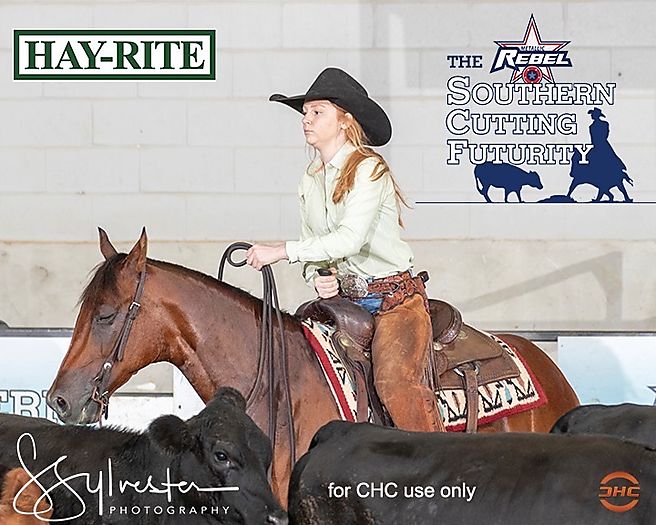 Ryann Packard and High Stylin CD

Reserve Champion was Madalyn Colgrove marking a 218 riding Sweet Baby Marie (High Brow CD). This mare has been a great one since her very first show winning the West Texas Open Futurity. Since then, her list of titles has turned into an extensive one. She added $8,656.93 to her record with this title.
Classic Limited Non-Pro

John Johnson and Miss Masterson (Cat T Masterson) rounded out our Non-Pro Classes marking a 219 to take home the Classic Limited Non-Pro Championship and the $1,941.06 check! John John, as he is known by many, is a crowd favorite. He is always working hard to succeed in this sport and part of the Payne Ranch program. They all work together to help each other and put in the time to be the best! Both the program and John are always one to admire.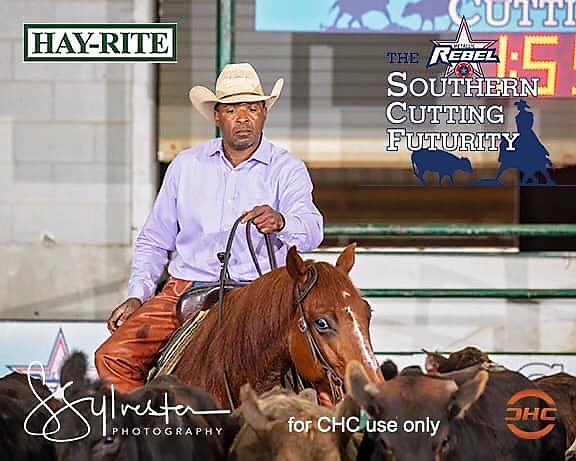 John Johnson and Miss Masterson

Reserve Champion was Khader Daoud marking a 216 riding Cat In A Dually (Bet Hesa Cat x Our Little Dually). This same gelding carried Chet Simoneaux to a Championship in the Classic Limited Open as well earlier in the week. This title added $1,628.35 to his winnings for the week.

We want to thank the producers of this show and all of those involved in making this year's Metallic Rebel Southern Futurity one of the best yet. There are many more great things to come from the plans that are in effect, making the future pretty exciting! Congratulations to all of the Non-Pro Champions and Finalists from all of us here at Cutting Horse Central! For full slate of results visit www.southerncuttingfuturity.com
.