Jay Winborn NEW NCHA Executive Director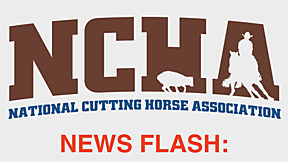 Published via email by: NCHA
November 3, 2019

FORT WORTH – The National Cutting Horse Association (NCHA) is excited to announce the hiring of Jay Winborn as the NCHA Executive Director. Winborn comes to the NCHA after serving as the National Reined Cow Horse Association (NRCHA) Executive Director for the last seven years.

"We are excited to have Jay [Winborn] join the NCHA," said Ron Pietrafeso, NCHA President. "He is a visionary when it comes to growing and promoting a brand. We believe he is exactly the type of leader NCHA needs right now."

Winborn has an extensive background not only in the equine industry but in growing and developing brands across all businesses. During his time at the NRCHA he developed and implemented numerous programs that doubled membership, grew both participant and spectator involvement, developed event production and led the NRCHA to financial success.

Prior to the NRCHA, Jay served as Marketing Director for Hatco, and directed the Stetson and Resisitol brands for the largest hat manufacturer in the world, and the energy drink company, Red Bull as a marketing manager and event producer.

"It is my mission to bring stability and prosperity to the NCHA ," said Winborn. "I believe we have a great opportunity here to really take the NCHA in the right direction for the future. I am excited and look forward to working with the members and staff of the NCHA to help grow and promote the sport, our owners and riders and all aspects of our industry."

"The time is now that we look to a new future and I believe we are all ready to take that step," said Winborn.

Winborn will begin his role as Executive Director of the NCHA on December 1, 2019. For more information about upcoming events and the latest news visit the NCHA Website at www.nchacutting.com.
.