Rodrigo Strikes Again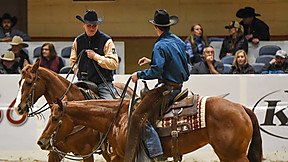 Rodrigo Taboga did it again! His stellar year ended with a bang last night marking a 220 riding Sugar Smak (Kit Kat Sugar x Mates Pretty Special), owned by Bridget Trenary, to take home the 2019 Limited Open Futurity Championship and the first Championship crowned at the 2019 NCHA Futurity! The win allowed the duo to collect an $11,752 check to add to Rodrigo's fantastic year and to kick off this special little mare's career! Rodrigo was quick to thank everyone involved in his success this past year because, as always, it takes a great support system to accomplish what he has, especially in such a short time.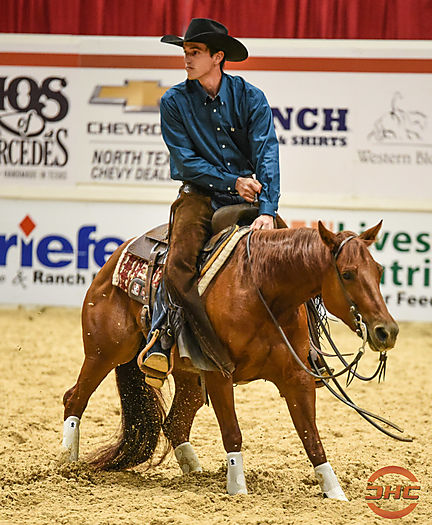 Rodrigo Taboga and Sugar Smak
Bridget has had quite the year as well, winning several aged events and making countless finals. It looks to be that this mare will allow her winning streak to continue, and to top it off, she is wonderful to be around. Bridget has loved her from the start and was excited to take her to Rodrigo to try. She found out quickly that they were also fans of the mare because of her willingness to always try her hardest. The whole team is looking forward to their next appearance in the Open Semi-Finals!
Reserve Champion was Zeb Corvin marking a 218.5 aboard Tin Man (Metallic Cat x Nurse Moss), owned by Stella Swanson. Tin Man has been a horse that was highly anticipated as he is the high seller of last year's Western Bloodstock two-year-old sale! He sold for an incredible $500,000, and it seems to be worth the investment so far! He took home a nice $10,551 check to go along with his first title, and will also be competing in the Open Semi-Finals! The Swanson's have had a busy show with a number of horses competing and also being the title sponsor for this year's NCHA World Finals. We are grateful for their heavy involvement in our industry, and it is fun to see them having so much success!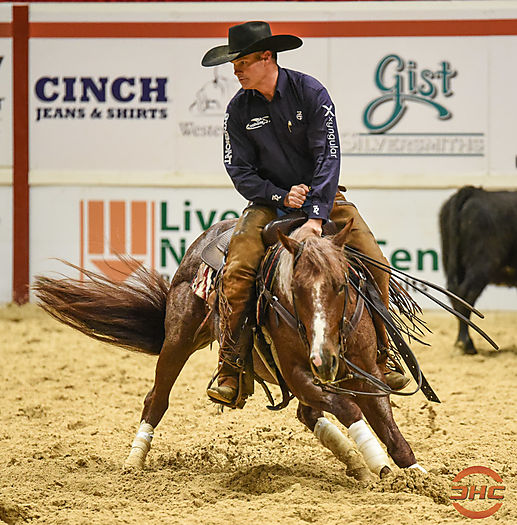 Zeb Corvin and Tin Man
Third Place was split between Justin White riding Metallic Lil Jazz (Metallic Cat x Jazzs Little Joy), owned by the Rocking W Ranch, and Zeb Corvin once again riding Rosa Del Pepto (One Time Pepto x Desires Some Cat), owned by Stella Swanson, each marking a solid 218. Both duo's received an $8,942 check, making it a pretty good evening for all involved!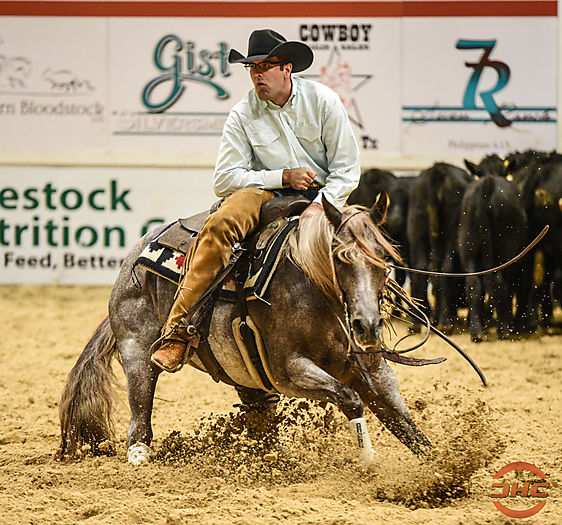 Justin White and Metallic Lil Jazz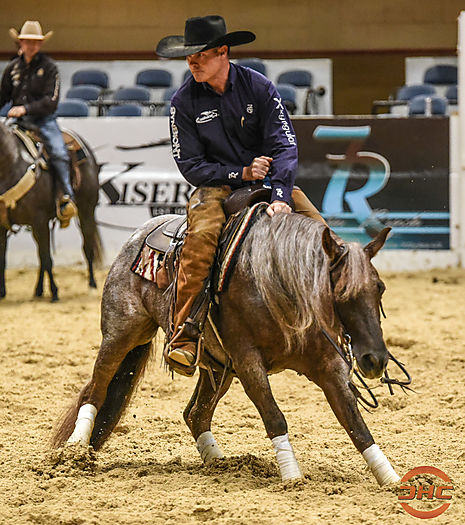 Zeb Corvin and Rosa Del Pepto
It seems crazy that we are already to the point of crowning champions at the 2019 NCHA Futurity, the time has flown by! In no time we will be down to the final few evenings where more dreams will come true. There is still much more to go through, with more rounds of the Seven Ranch World Finals, Western Bloodstock Sales, and big Semi-Finals evenings. This is one of the best times of the year for our sport, and we are getting excited about what is to come over the next busy week!
Congratulations to all of the Limited Open Finalists from all of us here at Cutting Horse Central!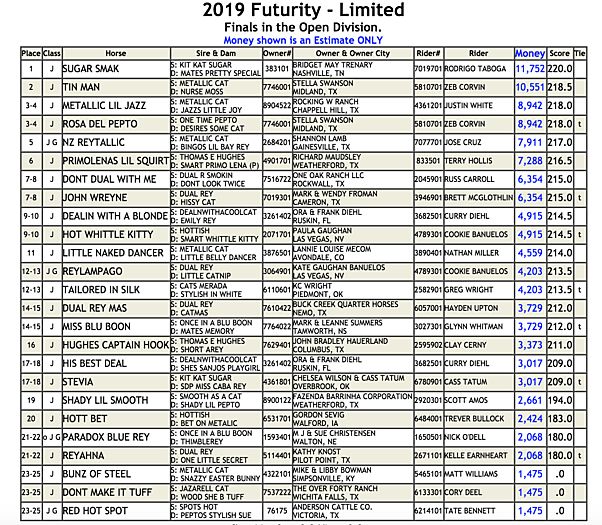 .