Second Futurity Champion Crowned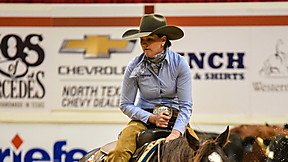 We are getting into the final stretch of the 2019 NCHA Futurity which means more Champions are being crowned! It was a big day yesterday with the Limited Non-Pro competitors having their Semi Finals followed shortly by their finals!
Amelia Servin and her new horse Cinca De Matallica (Metallic Cat x Cinca De Maya) had a great start to their career together taking home the Championship! They marked a solid 215 for the win in a tough group of cattle. Amelia was of course thrilled with the results after traveling all the way from Australia to compete in this year's Futurity! This duo was not only a perfect fit but also, the little mare is part of a royal bloodline that will be fun to be a part of later in the her life. The win allowed them to take home an $11,909 check. It was obvious that Amelia had a wonderful group with her as they cheered her on during the run and also at the conclusion of the class. It is fun to see a who new group coming and being a part of this show, and having success!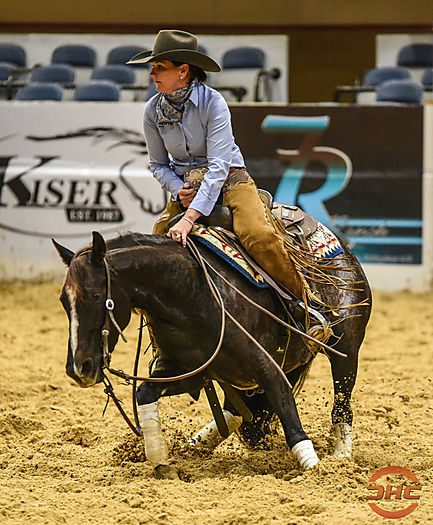 Amelia Servin and Cinca De Matallica
The Reserve Championship was split three ways between Maura Costa riding Moe Beta (Bet Hesa Cat x Sweet Smoke Lena), Jennifer Rector riding Smooth Bettin Annie (Smooth As A Cat x Bet On Houston), and Alexa Dahl riding Smoothie Lou Who (Smooth As A Cat x Reyl Money). All three lovely ladies had great runs, again in a tough situation. Their horses all gave it their all after a long day each receiving a $10,064 check! It is amazing to see how much these three-year olds have grown up through the experience of the show. Yesterday was a huge learning experience for all of them, and these teams shined under the pressure!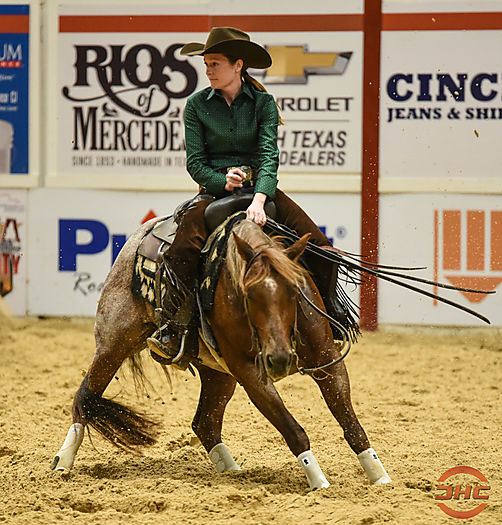 Maura Costa and Moe Beta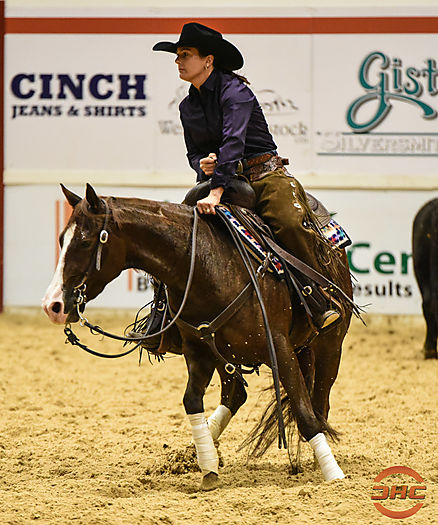 Jennifer Rector and Smooth Bettin Annie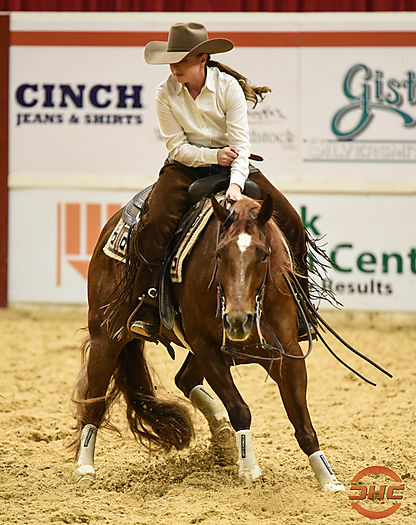 Alexa Dahl and Smoothie Lou Who
The Gelding Division Champion was Why At Earp (Smooth As A Cat x Hisstereya) ridden by Jennifer Foland.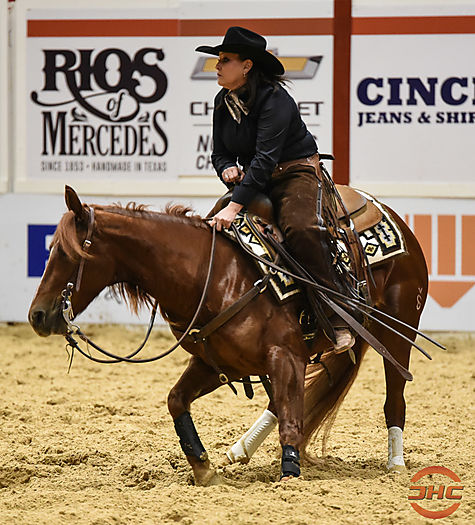 Jennifer Foland and Why At Earp
The Senior Division Champion was Janet Trefethen marking a 210 aboard Boon Checker Bay (Im Countin Checks x Boonbay Rey).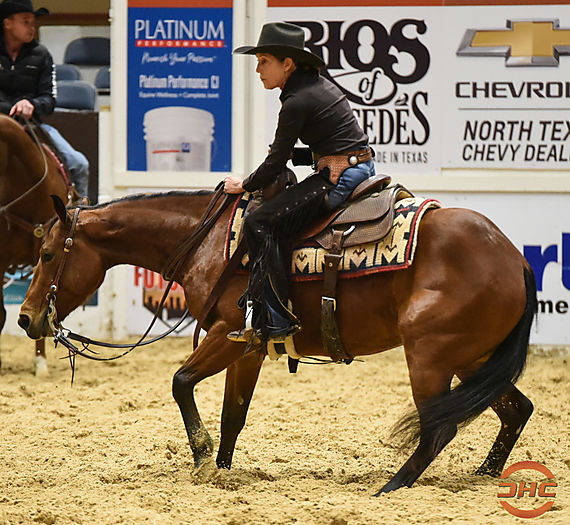 Janet Trefethen and Boon Checker Bay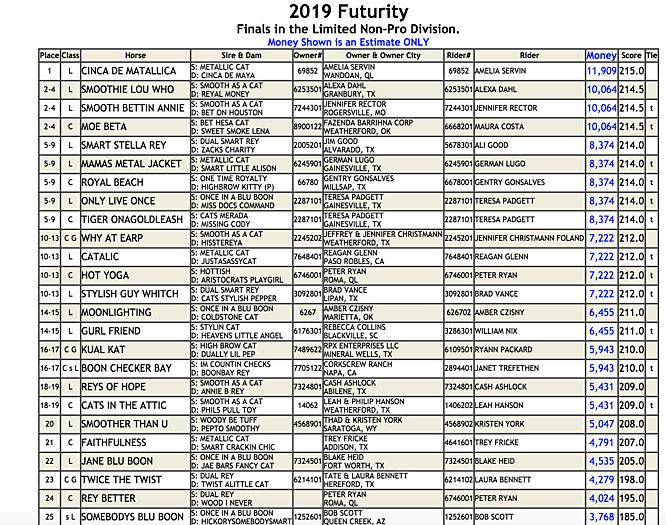 With the second class in the books and the World Finals events also behind us, we are in the home stretch as said before. We have only a handful of days left but as always, the last few days of this prestigious show are the very best! Good luck to everyone throughout the week, we are looking forward for what's in store! Be sure to visit www.nchacutting.com for full list of results!
.