Buster Welch Statue Unveiled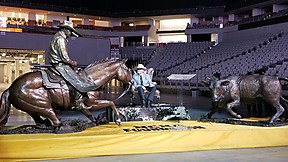 Last night was truly one to remember as the NCHA Foundation hosted a Western Heritage Evening at the new Dickies Arena in Fort Worth that was full of excitement. After a few opening announcements, it was time to preview "The Cut: The Story of America's Greatest Horse."
They allowed everyone to watch four select clips from the upcoming film, and it was clear from the first clip the film captured the true nature of the Western Heritage and how that way of life is being preserved through modern-day cutting horses.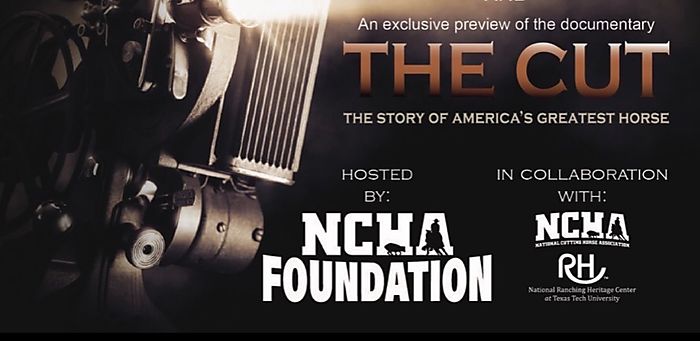 Cutting legends like Lindy Burch, Austin Shepard and Buster Welch himself shared their take on how cutting horses are in a league of their own and how they truly believe those talented horses are such a big part of preserving the Western way of life.
A few scenes were shown from historic ranches like The Four Sixes Ranch and King Ranch to help prove that we are far from seeing the last American cowboy by showing these legendary ranches are run today the same way they were when they were established over a century ago.
When there was a big round of applause at the end of the preview, it just further proved everyone is looking forward to seeing the completed film in 2020!
Following the preview of "The Cut," a very unique opportunity was auctioned off to benefit the NCHA Foundation. Taylor Sheridan, who is the Creator and Executive Producer of the hit television show, Yellowstone, graciously donated a cameo for anyone and their horse during the next season of the Paramount Network series. This once in a lifetime item brought a final bid of $165,000 from Bobby Patton of Rocking P Ranch, and everyone from the NCHA Foundation was very grateful for the generosity.
After the auction closed, there was much anticipation for the main event, which was the unveiling of the Western Heritage Bronze Statue of the cutting legend Buster Welch and Little Peppy created by sculptor Kelly Graham. Everyone gathered on the Dickies Arena floor and we heard from Fort Worth Councilman and Mayor Pro Tem, Dennis Shingleton, King Ranch's Horse Division Manager, James Clement and from Kelly before the cover was pulled.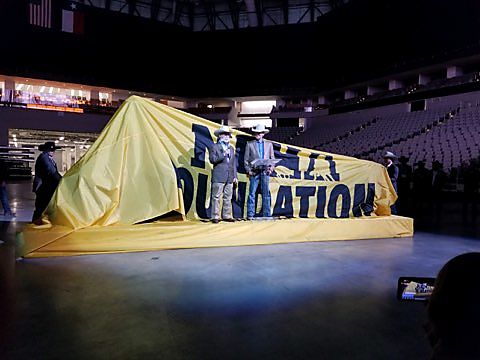 When the cover of the epic scale bronze statue was pulled, Buster Welch himself was also revealed sitting behind the incredible sculpture, and it gave everyone chills and is not something that will be forgotten. It was truly a special night especially when Buster expressed his gratitude to everyone who made it out.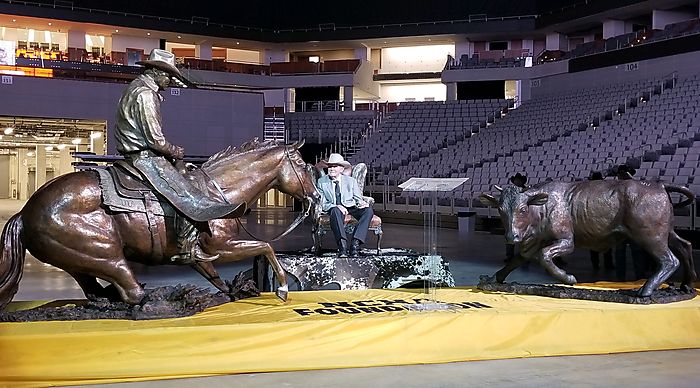 This amazing piece will be forever placed on Trail Drive under a live oak, so everyone coming and going from these triple crown cutting events at the Will Rogers Memorial Complex can admire the sculpture of the man who played such a big part of making the sport what it is today.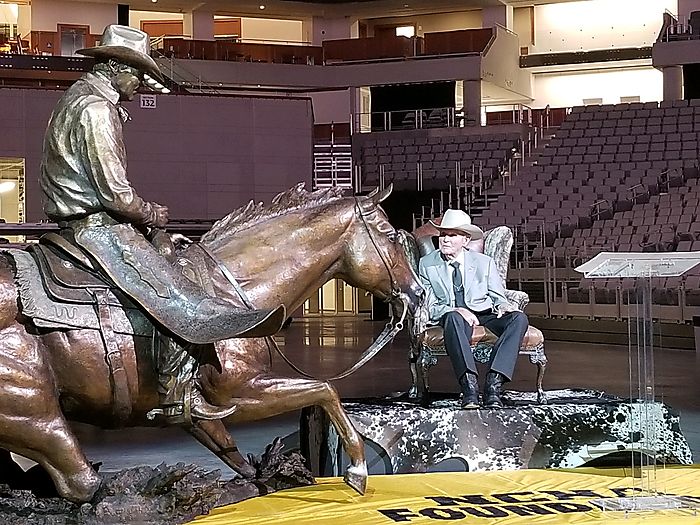 .