New WCHA CHC Herd Work Class Offered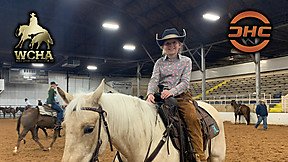 Cutting is a sport we all love, and over the years the level of competition and talent in the show pen has elevated and it is truly impressive to witness. It is no surprise that the excitement of it all piques the interest of folks outside of the industry.
The CHC Herd Work class was created to give those newcomers a relaxed and low-pressure environment to get introduced to the sport. CHC has teamed up with the World Cutting Horse Association, and the class is now offered at all their events!
A rider can show two handed or one handed in any bit, however they feel most comfortable. This class is all about learning to cut cows in a show situation and helping your horse stay in position. This class is designed for the true beginner and those who maybe just don't have a finished horse to compete in the other classes. The $100 entry fee makes it very affordable and there is always plenty of experienced cutters willing to help and give advice. This class is also eligible for the WCHA World Finals with a saddle being awarded to the World Champion at the end of the year.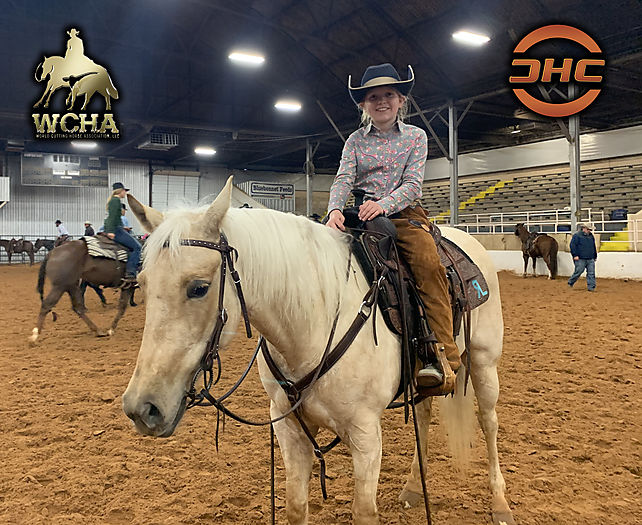 10-year-old Lucinda Rose David and Mind Your Peaches took home the CHC Herd Work Class title after marking a 73! This was Lucinda's first time showing in the cutting, and we are so happy we were able to give her a place to come show off her hard work!
The goal is to get more people in the show pen without having to have a finished cutter and to make it more affordable for those getting introduced to the sport.
After just two shows, there has been some great feedback and we look forward to seeing the class and the sport grow throughout this show season!
"It is a really good class for us cow horse people who want to get exposed to the cutting situation more," said Ashley Deacon. "I also have some youth kids that have never shown before, and they are able to go in there and set up a whole scenario and have turn back help and everything but yet it is really affordable."
"There is no reason not to enter up, it's low pressure and affordable. You can come win some money or come school and you didn't spend too much."

The CHC Herd Class will be offered at all the upcoming WCHA approved Shows.
Be sure to check out the 2020 WCHA schedule at WorldCutter.com to see how you can get entered and get involved!
.