Hottish Gone but Never Forgotten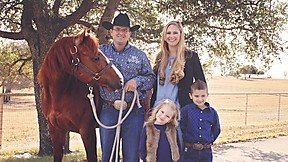 Written by Lauren Middleton
For many of us, cutting is more than a sport; it is a way of life we are drawn to by the simple love of a horse. That love drives us through the stressful moments or the shows that don't go quite right until finally we reach our dreams. The best part is only we know that our special horses are just as excited to be there as we are, and they leave the most defined hoofprints on our hearts.
This past week, the cutting horse family collectively felt the pain of loss with the passing of the legendary stallion, Hottish, but none more than his loving owners, Dustin and Deena Adams and their family. In his life, he touched many lives both in the show pen and as a breeding horse, but to the Adams' he was so much more.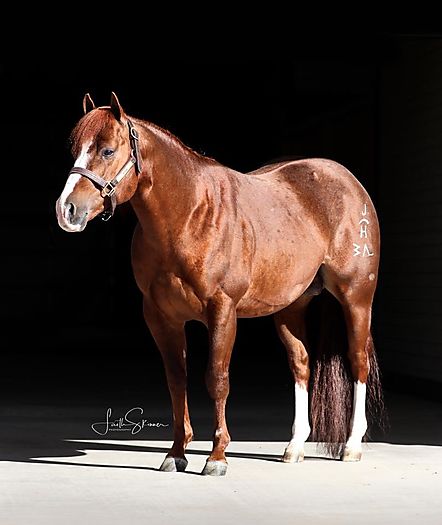 Photo by Faith Skinner
The story began for this family the day they went to look at the last colts Gayle Holmes was offering as yearlings. They watched two colts in the pasture, one being out of the great mare Twice As Reycy, and the other was Hottish. Dustin was drawn to Hottish right away by the way he followed the dogs around in the pasture and how he moved in the round pen. Dustin jokingly said that he put on his best poker face that day to seem more interested in the bigger colt, instead of the smaller statured Hottish, but it was immediately obvious how much Deena loved him. He also said the Holmes have been his kryptonite throughout the years, always managing to get him to spend more money on horses than anyone else could. Of course, they have also been good to Dustin and Deena, consistently offering quality horses and making owning a very special one a reality for the young couple. After talking for a bit, they ended up taking both of the colts home.
When they started Hottish, Dustin knew by day two that he was exceptional, and as time went on, he was convinced he was the best horse he had ever owned. Later, Dustin came to a crossroads on what to do with him for his three-year-old year. While visiting his dad, Dustin talked with him about the horses he had coming up, and, when discussing Hottish, Dustin told his dad how he believed the stallion was really something special. His dad asked what the plan would be, and they weighed the options. He could either be the horse that pushed Dustin into a career of training horses, which at that point he had won enough in the Open that it was time to choose if he wanted to become a trainer for the public, or he could send Hottish to a trainer to finish him. Dustin did not really feel like he wanted to go the training direction with his life, and after he lost his dad in February of the stallion's three-year-old year, he decided that was a sign to send him out. Suffering from such a hard loss, Dustin did not feel as though he would give Hottish the dedication he deserved. The trainer that he and his dad had talked about was Lloyd Cox for many reasons, but a large part of it was that he trained Hottish's mom Stylish Play Lena.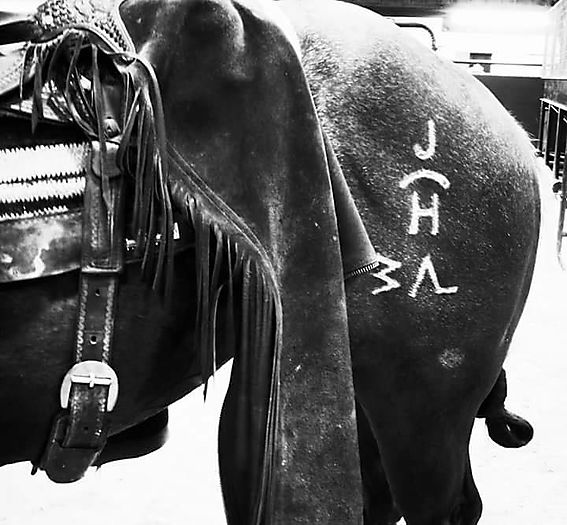 Dustin told Lloyd what he thought of the horse, but that if for whatever reason he wasn't going to work for their program, Deena and he would take him back home. After two weeks, Dustin called to check on Hottish, and that is when Lloyd quickly said he wasn't going to be getting him back! Hottish continued to stand out throughout the year, and Dustin being the jokester that he is, played a little prank on Lloyd in the fall. He had heard through the grapevine that Lloyd was pretty happy with Hottish, despite how hard it is to get trainers to admit when they like a three-year-old, so he pretended he didn't enter the stud in the Open at the NCHA Futurity. Dustin was pretty proud that he pulled one over on Lloyd for a few minutes but quickly decided he better tell him the truth before he passed out. Lloyd and Hottish made their presence known at the Futurity to say the least, and they felt the pair had a pretty great chance to go on and win. Dramatically, on the morning of the finals, Hottish tied up, but the vets worked quickly and got him feeling better in no time. The problem was that he felt a little too good! He ended up marking a 215 with about five misses through the run, but the way he moved was still amazing.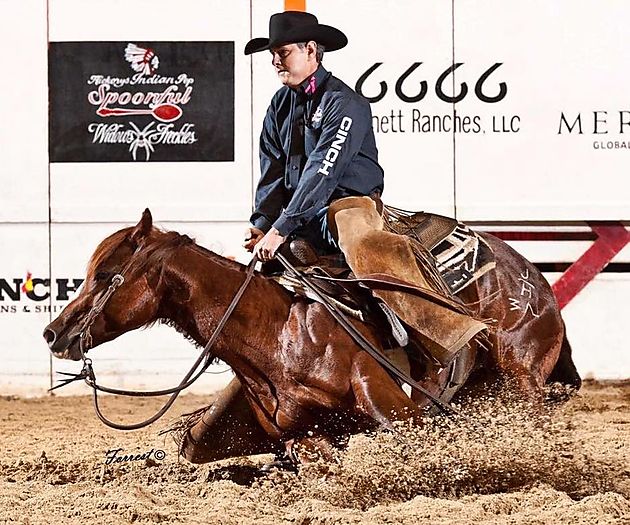 Watching highlight films from runs throughout his career is truly jaw dropping. His movements were like no other horse that we have seen grace the sand of our most prestigious shows. You could not take your eyes off of him when he was in the arena. He was truly breathtaking, and he has passed on those traits to his babies. They move as though they are on hydraulics and stop harder than most horses showing in our sport today.
What Dustin and Denna cherish the most about their journey with the young stallion is the impact he has had on people's lives through unbelievable athletes he has produced who have made remarkable dreams come true for families in this sport. Hottish was able to help families in need by donating breedings to good causes. For example, a breeding was auctioned to assist the Hunt family during Trey's battle with cancer. Later, a breeding that was given to the Hunts went on to produce a colt that was then raffled off to help Julie Hansma. A chain reaction created by the combination of a great horse and our strong cutting family.
Hottish changed the lives of many including Kade Smith who was able to provide for his family and continue to do so by selling Dual Reyish. A stallion who later went on to win the NCHA Futurity with Austin Shepard. That exceptional baby continues to bless the lives of the Shepard family and his owner Billy Wolf. Another baby, Cool N Hot, became a once in a lifetime horse for Kobie and Paula Wood. He went on to be NCHA Horse of the Year and is still winning. Blackish and Hot Heels have taken Julie Jarma on the ride of her life and are making her dreams come true as an owner and breeder. Those are the tip of the iceberg of amazing stories.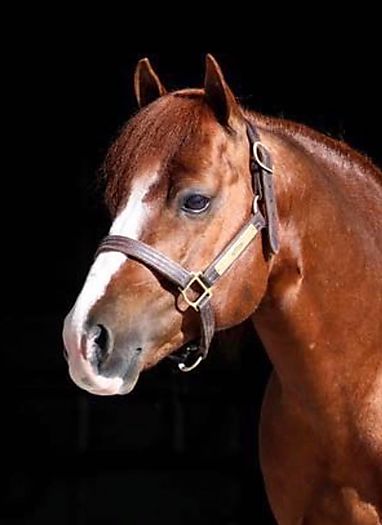 Photo by Faith Skinner
"Hottie" as he is known by his family, was simply extraordinary. His oldest foals are only six years old, and he accomplished feats that many studs never do. Everyone who met him loved him from his charming disposition to his radical athleticism. People couldn't help but be drawn to him. In the short time the Adams got to be part of Hottie's journey, they felt blessed, and, while they are heartbroken in their loss, the experience could never be traded. Their love for him brought the family to one of the hardest days they will face, but they will celebrate his life by loving his babies, being proud of his legacy, and knowing how fortunate they were to own him. Hottie may have been amazing to our industry, but to the Adams, he was their boy, their once in a lifetime, and his defined hoofprints will never disappear from their hearts.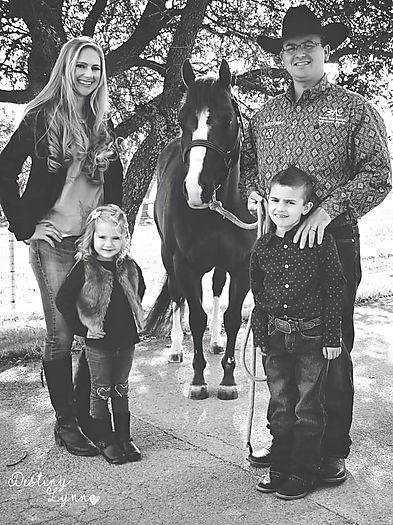 Photo by Destiny Norris
.