Mesa Pate Tops CHC Herd Work Class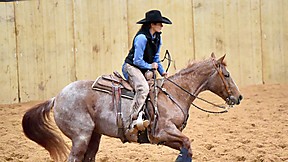 The CHC Herd Work Class, now offered at the World Cutting Horse Association shows, has been attracting riders of all ages and backgrounds. At this weekend's WCHA show in Ardmore, Oklahoma, we were happy to see a wide variety of entries, including Mesa Pate, who is known for her world-class bucking bulls.
Mesa's family has a prominent ranching background and as a result, she spent her life experiencing all that life had to offer in Montana. Mesa already has an impressive list of accomplishments, from her bucking bull breeding operation to her title as Art of the Cowgirl Event Director. Mesa encourages folks to learn more about the Art of the Cowgirl and all of the events that go along with it like the World's Greatest Horsewoman.
While Mesa has spent her life in the saddle, she said the herd work is an event of hers that she could improve on and took advantage of the new CHC Herd Work Class to do just that. She marked a solid 72 to win the class on March 13, and we took some time to catch up with her to learn more about her and the unique event she and her family founded!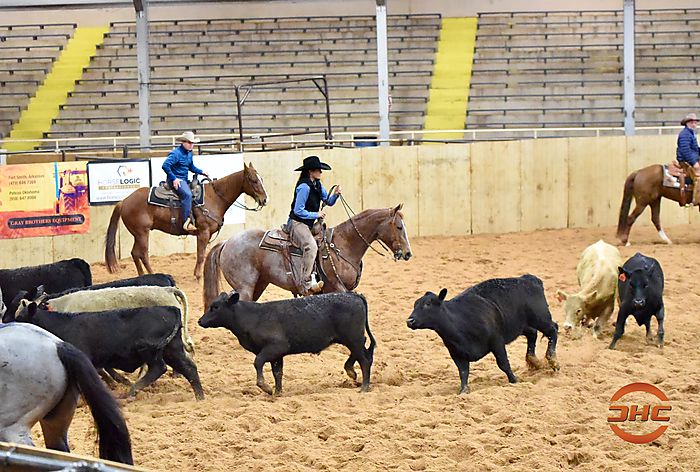 "In order to encourage and assist emerging artists of the western genre, Art of the Cowgirl provides a showcase through an annual gathering that celebrates cowgirls and their artistic contributions to western lifestyle. In so doing, it raises the necessary funds to support emerging artists in expanding their knowledge and skills via fellowships with master artists in their field."
The World's Greatest Horsewoman, which was recently added to the event, is set up like the World's Greatest Horseman highlighting skills in the herd, reining, roping and down the fence. Mesa, her family and the rest of the event staff were overwhelmed by the amount of involvement and entries in the event right out of the gate and are looking forward to the coming years.
You can learn more about the Art of the Cowgirl, World's Greatest Horsewoman and more by visiting https://artofthecowgirl.com.
.