Eastern Nationals a Time Honored Tradition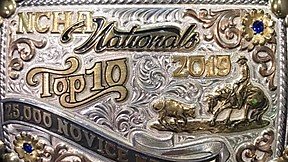 In light of everything going on with the sport of cutting at this time, show cancellations and uncertainty, we wanted to highlight further one of the favorite shows of the year for so many. The NCHA Eastern National Championships have been held in Jackson, MS, for more than 20 years! It has become a time-honored tradition that many weekend and aged event cutters alike attend from year to year. It is that feeling of tradition and southern hospitality that keeps people coming back for more. It is a show that is meant to celebrate the weekend cutter and their accomplishments.
In years past, you had to qualify in different affiliates in order to compete but recently has been changed to if you or your horse were eligible for the class the year prior you can show in that class at the Eastern Nationals. Despite the changes, it is still a show that people get excited to go to!
It is meant to include as many as possible in the excitement of making the finals, getting to show on a big stage, and taking home meaningful awards to cherish, because as we all know, the variables that come about in this sport can sometimes take you out of the winner's circle pretty quick. It is because of that that we get excited about when things do come together! Luckily this show has given so many people some beautiful memories!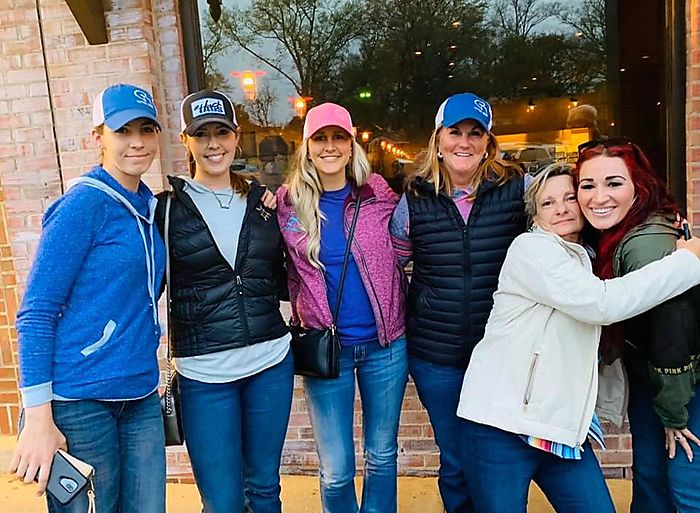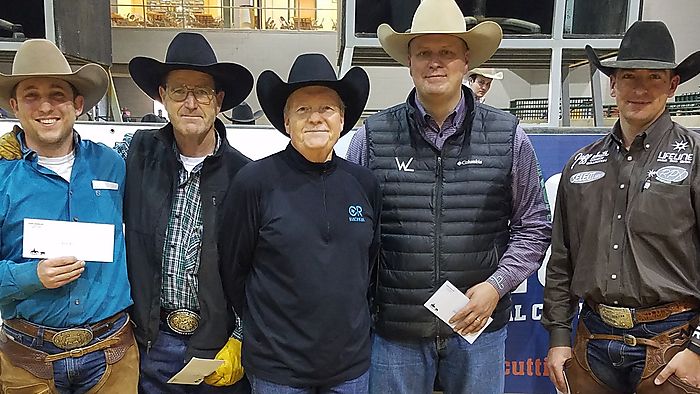 "It gives our customers a chance to show in a big coliseum and make a finals. Often in the lower classes, there are never chances to win a larger check, the Eastern Nationals gives them that opportunity as well. We have attended this show for 20 years and have our own traditions along with the traditions that the show has created. One of our favorite parts is the team cutting. The kids get to dress up and have a great time, and the parents have just as much fun with it. Overall it gives our customers something to really look forward to each year!" -Casey and Chelsea Crouch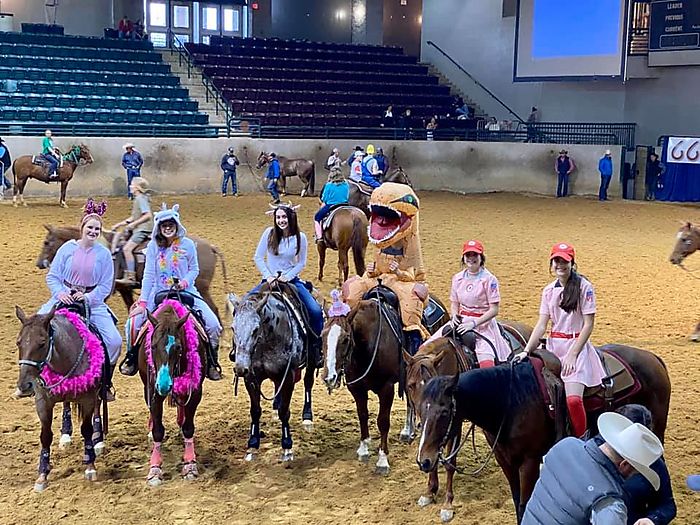 "The tradition is the best part of the Eastern Nationals, and Jackson does a great job making everyone feel welcome with their Southern hospitality. It's a gathering of people from Canada, Texas, and down to South Florida every year when winter turns into Spring!"- Austin Shepard
"First and foremost, I like that the show takes a lot of horses to the finals. I believe that's what keeps people coming back. Instead of rewarding a small percentage, this show allows more to the finals, giving more people the ability to win once they get there. I enjoy the weekend format, giving both horses and riders a class that they feel comfortable in. The hospitality is great in Jackson! They really show their appreciation for us being there. And last but not least, the youth team cutting is a blast! It allows kids of all ages to get in the show pen!"- Bill Pierce
"It is a show we have grown up going to. We have always done it together as a family, and we have countless wonderful memories, whether we were winning or losing. It is one we look forward to every year!" -Kolby and Colt Moore
These are just a few quotes regarding the show, and there were many more along the same lines! The hospitality, the tradition, the camaraderie, and the chance for many cutters to get together in a big show format. There are many stories of big wins, multiple wins, huge scores of course; but there are even more stories of the first finals a person has ever made, a first friend in the loping pen, or your first time sliding down that giant slide outside the arena. This show has given so many riders their "firsts' in this industry. If you were fortunate enough to grow up going to this show or are currently growing up going to this event, you are one of the lucky ones. If not, then you, no doubt, will make some wonderful memories with friends that you undoubtedly will make there. If you have not attended the Eastern Nationals yet, be sure to mark it on your calendar next year, you won't regret it!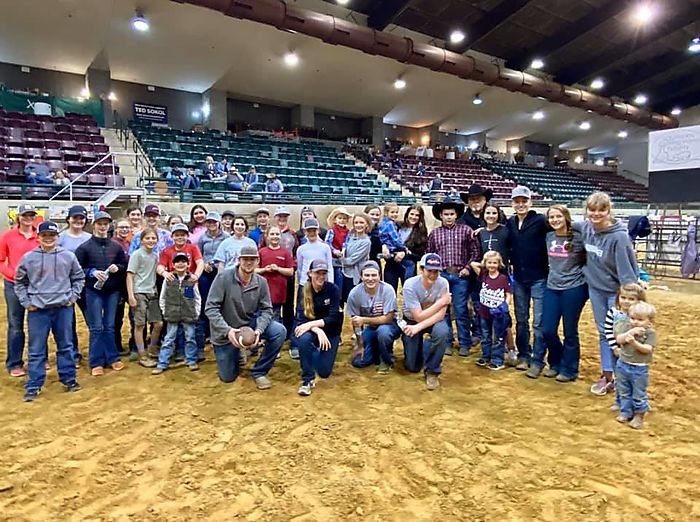 .