Don Bell and Milt Bradford Team Up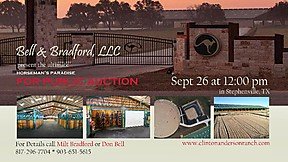 Press Release:
Don Bell and Milt Bradford have joined forces to form Bell & Bradford, LLC, a premier property auction company based in Weatherford, Texas. Don Bell is a leading land specialist with extensive experience in all types of properties as well as a strong background in the performance horse industry. Milt Bradford has over 40 years of experience in marketing and public auctions and is a former owner of Western Bloodstock. The two men's combined experience makes this partnership a natural for offering buyers and sellers the best experience in representing properties.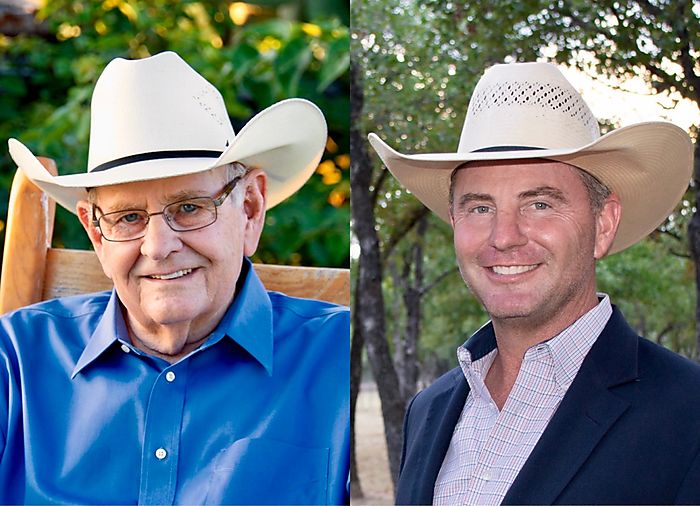 In the upcoming auction on September 26th,, Bell & Bradford, LLC, presents a one-of-a-kind, all-inclusive property in the heart of Texas' horse country, a stone's throw from Stephenville, Weatherford and Will Rogers Equestrian Center in Fort Worth. The property was designed and built by Clinton Anderson and has served as his base of operations the last several years. The auction was originally scheduled for last April, but as with so many things, the COVID pandemic forced a reschedule to September 26th.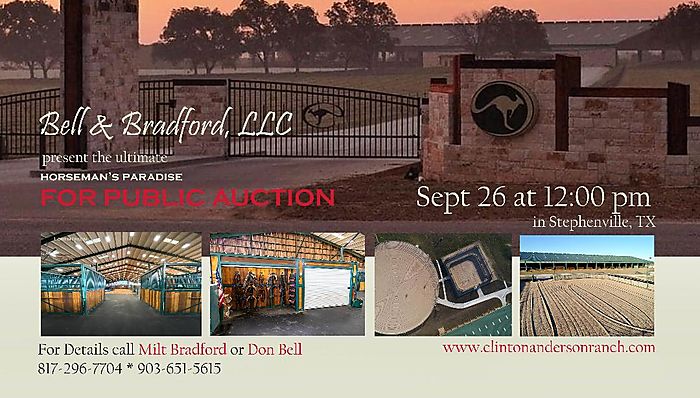 As Clinton transitions to a new season in his business, he has remained committed to the concept of a public auction offering, in spite of the delay. Clinton meticulously engineered every aspect of this impeccably kept ranch, from the huge arena suitable for any discipline, to the large office space and gym. The entire facility lies on 83 acres of sandy ground and coastal. Every conceivable amenity has been considered to make this a fully functional and adaptable property for either a private individual or an equine event center.
For more information regarding this auction or your property needs, contact Don Bell (903) 651-5615 or Milt Bradford (817) 296-7704. Information can also be viewed at https://clintonandersonranch.com/.
.
News