Counting Blessings and Giving Thanks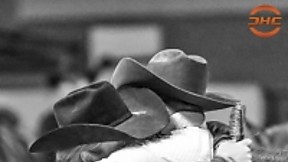 Author: Katie Miller
Thanksgiving is a time to spend with family and friends and reflect on the blessings in our life. As I prepare for the big feast, I can't help but think about all of the years spent in Fort Worth on Thanksgiving. I remember the first year my dad missed Thanksgiving in order to judge The Futurity. I was so disappointed and yes, a little angry at the NCHA for taking him away at Thanksgiving. Now I know better.
As an adult, I have spent several Thanksgivings in Fort Worth and have come to a realization. For these cutters, they are doing just as they are supposed to do at Thanksgiving. You see, their family includes the people that they show with day in and day out. Men who are in the pen from the first horse 'til the last, wives who sit in the stands and become the best of friends, lopers who work together and become brothers and sisters, this is their family away from home.



Count your blessings, and hold your family and friends close this Thanksgiving!
Many of the locals host gatherings of friends and family and include cutters and their families from afar. Memories are made and traditions begin; at least for a few years. The first part of the day is always spent in the arena. Wherever the afternoon and evening are spent, family and friends are enjoyed, stories are told, and delicious food is eaten. Most of all, people are thankful!
So wherever you spend your Thanksgiving and with whomever you spend it, enjoy your day and count your blessings. Each day we are given is a gift, so be thankful for that and remember those who are struggling this holiday season. I hope you have a Very Happy Thanksgiving!!
.