10 Questions With Preston Ammann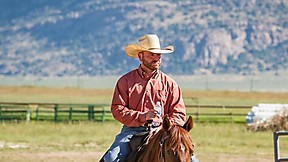 Preston Ammann is another one of those two year old/ assistant trainers who has been an integral part of several big name operations over the last few years building a foundation on some of the two year olds that have gone on to make a name for themselves in the show pen.
He recently moved to Nacho Quarter Horses in Whitesboro, TX and is accepting outside horses for the public so we thought we'd let you get to know more about him and his program.
1. What is your favorite about starting colts
- My favorite thing about starting two year-olds is that they are all different, they present new challenges every day. When working with them day in day out you really get to know their personalities as well as their strengths and weaknesses.
2. Who has been your biggest influence as a trainer?
- My Dad, Joe Ammann, is the reason I am a horse trainer and Tatum Rice has been the most influential in recent time. While working at T/K Cutting Horses Tatum Rice really helped me mature as a trainer and improved my understanding of what it took not just to start one but also how to finish one.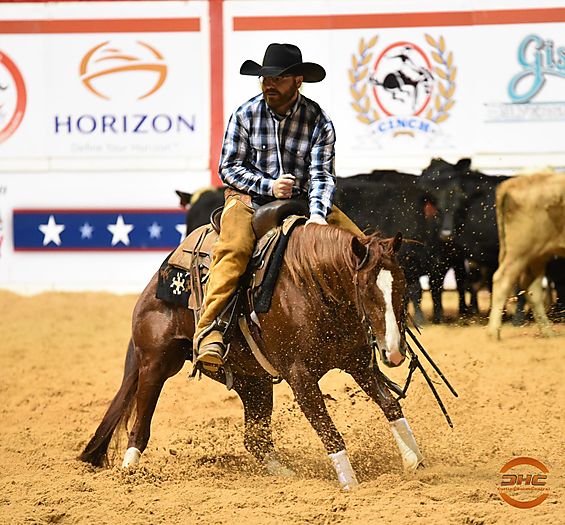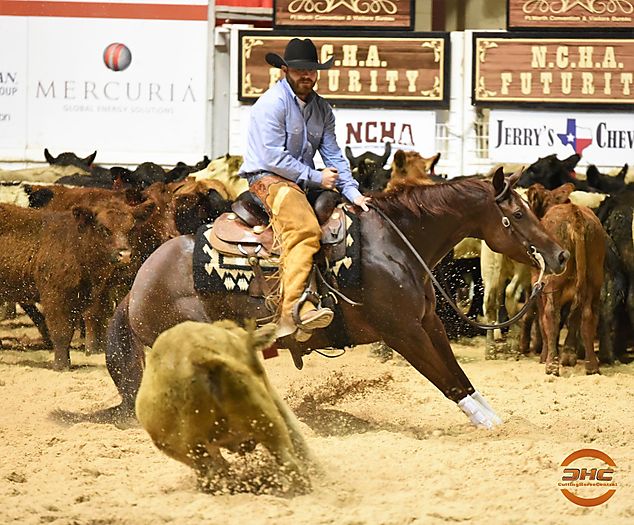 While working at T/K Cutting Horses Preston also got to catch-ride and show some of the finished horses in the program
3. If you couldn't ride horses, what would you be doing?
- If I was not training horses I would probably be a professional skateboarder competing in the X-games or firefighter.
4. Name a horse you started that you wish you could have shown?
- If I could've shown one it would be Dual Smart Zahir, she was a non-pro semi-finalist at this year's NCHA futurity (2018). I trained her for Joe Borjon and he sold her during the Brazos Bash this year so it's always a good feeling to see them go on and do well in other programs
5. What are some of the most important parts of starting two year olds?
- When you first start handling them, I believe you must create a relationship with them to gain their trust in order to implement a good foundation this is very important for when you introduce them to cattle. If you've done a good job on the foundation then the transition to working cattle is much easier.
6. Hardest thing about starting two-year olds?
- Hardest thing about starting 2 yr. olds is also my favorite thing about them and that's that they are so different, you have to show up with you're "A" game every day. If you're not paying attention to the little things and differences in behavior it becomes easy to skip steps or overlook problem areas that might need some extra attention.
7. What is your favorite thing about being a trainer?
- The people in our industry and relationships we create while doing our job. The "Cutting Family" is a great group of people and a lot of long term friendships are built with fellow trainers and people involved in the sport.
8. Favorite Food?
- Grilled chicken, steamed veggies, and ramen noodles on long days! I'm a single guy and don't have a lot of time to cook so I like to keep it simple. lol
9. Biggest wreck you've ever been in involving a horse
- No significant wrecks to speak of with the horses fortunately, most of my big wrecks have been on my skateboard.
10. What is something people might not know about you?
- Well, I guess the fact that I was a wrestler in middle school and qualified for the State tournament eight times.
To see more about Preston's training program you can visit Preston Ammann CHC Trainer Profile
.