Farrier Talk With Tommy Boudreau - Final Episode "The Smoker"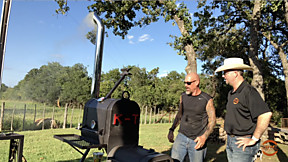 In this final episode of Farrier Talk with Tommy Boudreau we take a look at a very unique Offset Smoker that Tommy designed and built with a little help and input from some of his friends and cutting connections.
There are a lot of custom features on this "one of a kind" smoker ranging from the Texas Tech multi-purpose logo and the oversize chrome stack to the anvil counterweight and the rasp handle with a history.
The best part of the whole build though is the fact that this thing really works and the pork ribs that Tommy made that day were by far the best ribs I had ever eaten.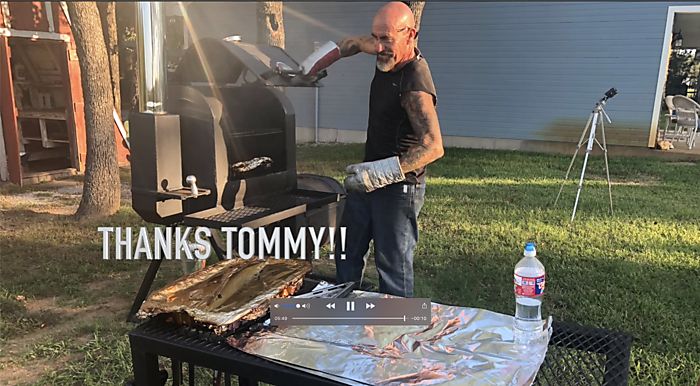 We hope you've enjoyed this special "Farrier Talk Series" and we'd like to thank Boudreau's for having us over and allowing us to share some of Tommy's stories.
Watch the final episode below:
If you missed any of the episodes in this six part series or would like to re-watch any of the previous episodes you can watch them on our Youtube Channel here: Farrier Talk With Tommy Boudreau
.