Goodbye to Dick Gaines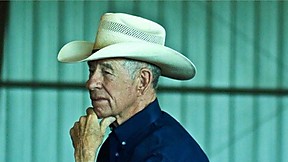 Dick Gaines was more than the Vice President of Byers Bank in Byers, TX, more than a past President of the NCHA, he was more than an NCHA Non Pro, Open Rider and Member Hall of Famer; he was a great friend, a loving father, grandfather and great grandfather. He will be sorely missed by family, friends and the cutting world.
Services for Dick Gaines will be held Monday, Jan. 21, at Grace Church in Wichita Falls. Time of day TBA.
.