Lloyd Cox Starts Things Off Right at the 2019 Ike Derby and Classic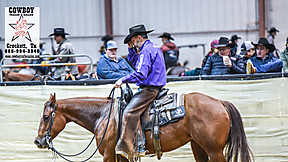 The 2019 Ike Derby and Classic is well underway in Monroe, LA! It has been a huge success thus far with show producers implementing the new "Leveling System" as a way to get more people in the show pen! It has certainly shown that cutting is alive and well.
Classic Open
The first finals to go at this year's show was the Classic Open finals where Lloyd Cox started out the two sets with a huge 224 aboard Second Spot (Spots Hot x Reycey Moon), owned by Baker Ranch Cutting Horses. They collected $11,225.81 for the win!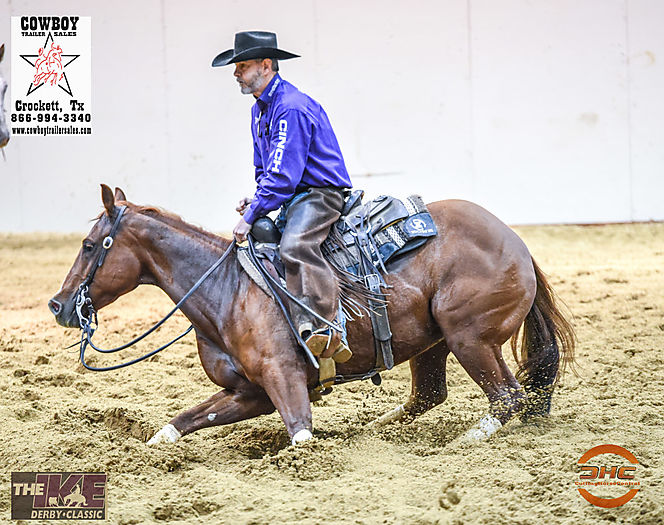 Lloyd Cox and Second Spot
"Lilly" has more than proven herself from the very start having been the 2016 NCHA Futurity Champion with original trainer Matt Gaines, but she continues to shine in the show pen with her incredible athleticism and unique look on a cow. Lloyd knows the strengths of this fancy mare and cut the perfect cows to show her off. Sometimes it is hard going first in a finals but he took the chances that he needed to in order to be remembered throughout the two sets. The fact of the matter is that the competition is so tough now so you have to go out swinging every time if you want to win! Risks have to be taken to stand out but the special thing about Lloyd is that even though he is taking the risks it looks beyond controlled at the same time. Lilly has always made tough situations look easy as well so they seem to make the perfect team! She is six now making it her last year in aged event competition. It is always bittersweet but the year has started off great for this duo. We look forward to the next show for these two! This is Lloyd's second Classic Open win for the year having claimed the Classic Open Championship at the 2019 Abilene Spectacular riding Copperish. Fun fact, he was also first in that finals as well proving further he is very comfortable and gets the job done first to go in a finals!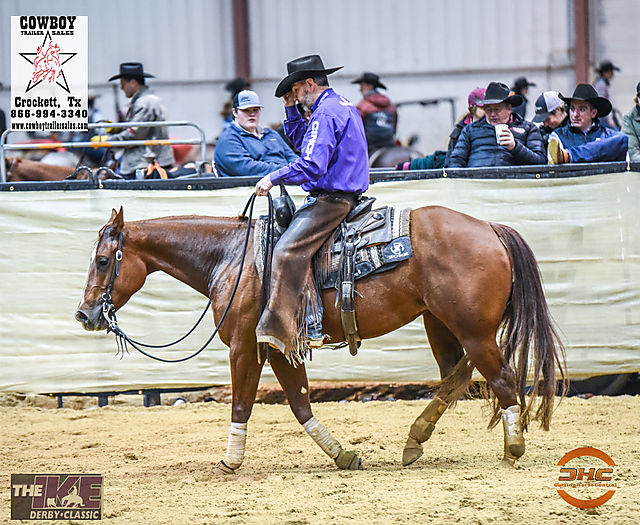 Lloyd Cox and Second Spot
Co- Reserve Champions were Jesse Lennox riding Cinca Im Hot (Spots Hot x Cinca De Mya), owned by the Rockin P Ranch, and Lloyd Cox again this time aboard Blackish (Hottish x SS Blacks Lil Kitty), owned by Julie Jarma, both marking a 221! They each claimed a nice $9,512.32 check to go along with their titles.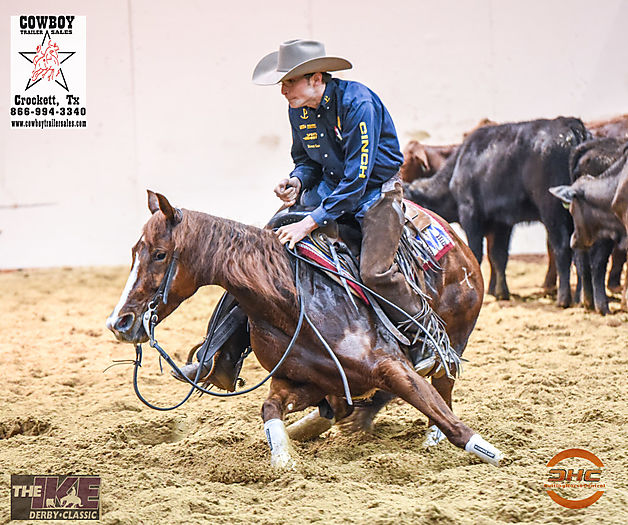 Jesse Lennox and Cinca Im Hot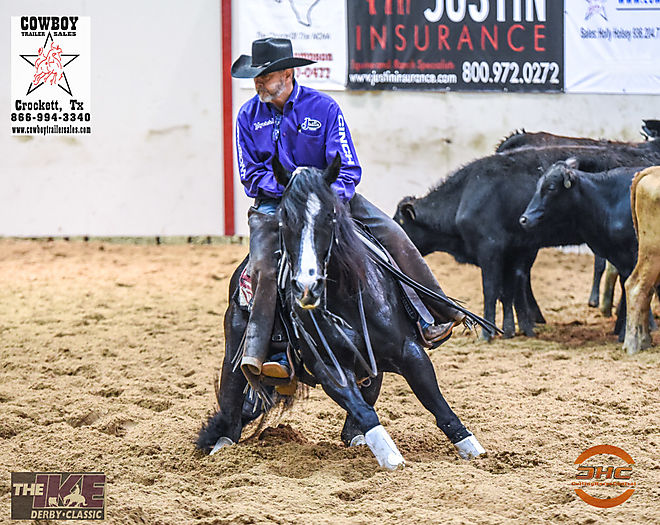 Lloyd Cox and Blackish
The Gelding Division Co-Champions were CR Smart Boots (Boon Too Suen x CR Smart Lil Kitty), owned by the Sarco Creek Ranch and ridden by Boyd Rice, along with HR Cats Starlight (High Brow Cat x Nurse Gray), owned by EJ Huntly and ridden by Tarin Rice, both marking a 219. They each received a $2,587.20 check for their wins!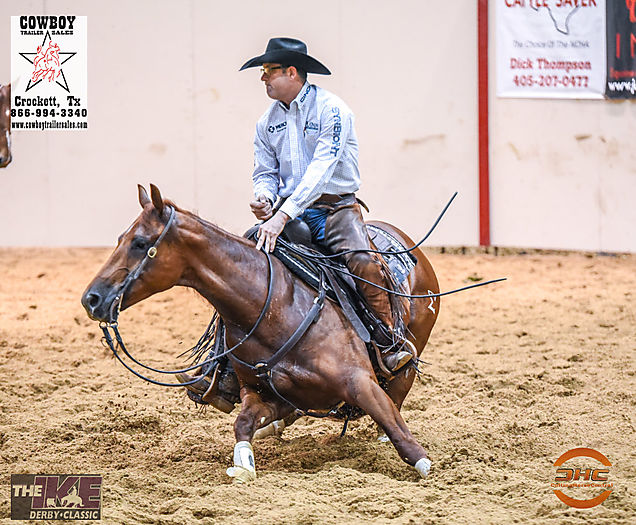 Boyd Rice and CR Smart Boots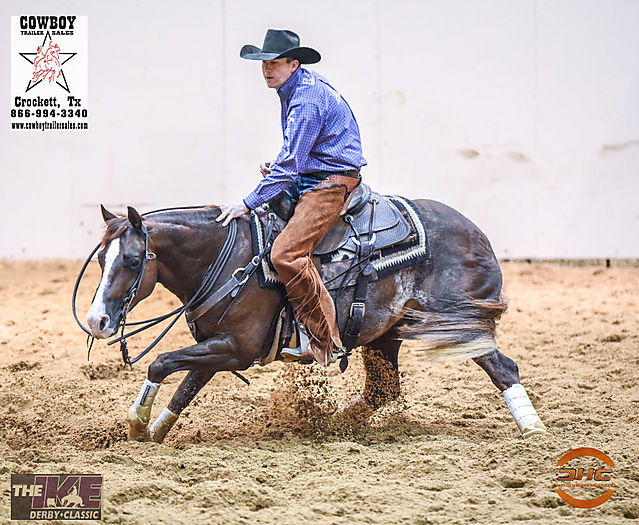 Tarin Rice and HR Cats Starlight
The Novice Division Champion was V Eight Looks Hot (Hottish x Fulla Looks) ridden by Chris Hanson and owned by Equine Global Investments. They marked a 219.5 for the win and the $1,658.16 Champion's check.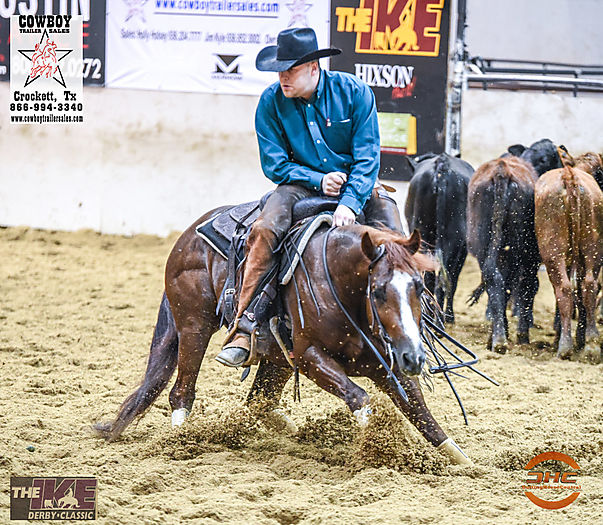 Chris Hanson and V Eight Looks Hot
The Limited Division Champion in the Classic Open was Kenny Miller marking a 218 on King Ichi (Cat Ichi x Styled By Oak), owned by Sylvia Fuentes. The Champion was determined by a pencil finals after the first go round.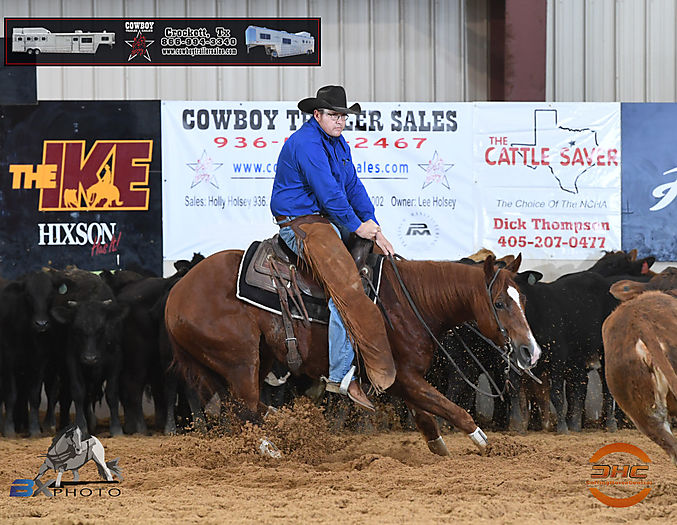 Kenny Miller and King Ichi (Photo Provided by BX Photos)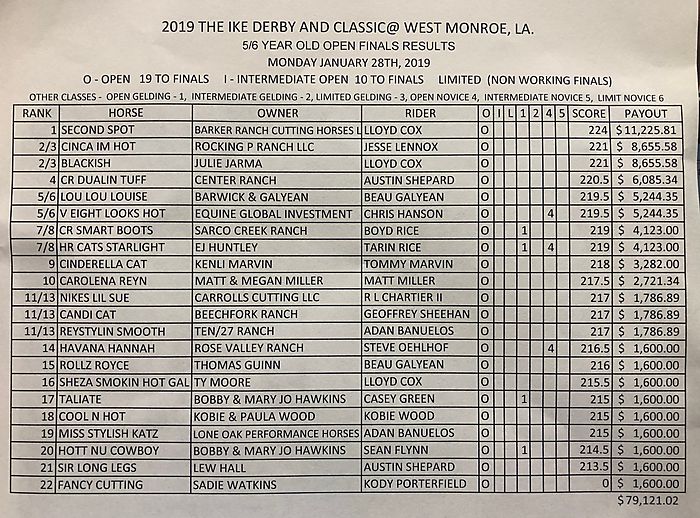 Derby Limited Open
Also held this morning at the Ike Derby and Classic was the Derby Limited Open Finals. It was Rodrigo Taboga marking a 216 aboard Shes Fire And Ice (Spots Hot x That Catomine), owned by Bridget Trenary, that took home the Championship! Originally from Brazil, Rodrigo is somewhat new to the scene in the US and is now part of Hall of Fame Trainer, Beau Galyean's program. He looks to be an excellent addition to one of the best programs in the business! Shes Fire And Ice was also the Novice Division Champion adding another $1,176 to their earnings for the day.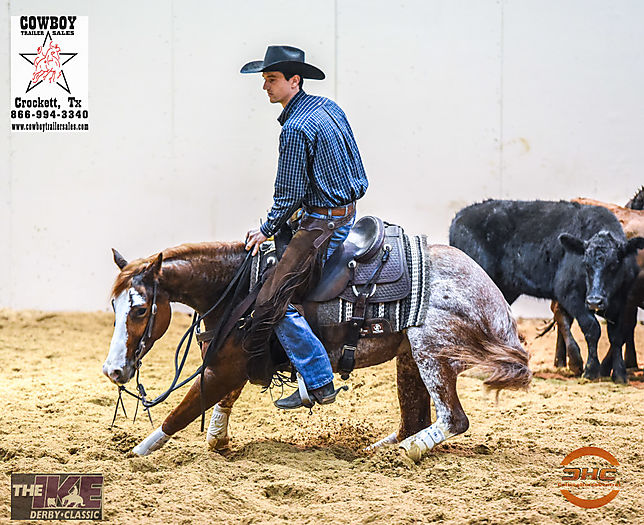 Rodrigo Taboga and Shes Fire And Ice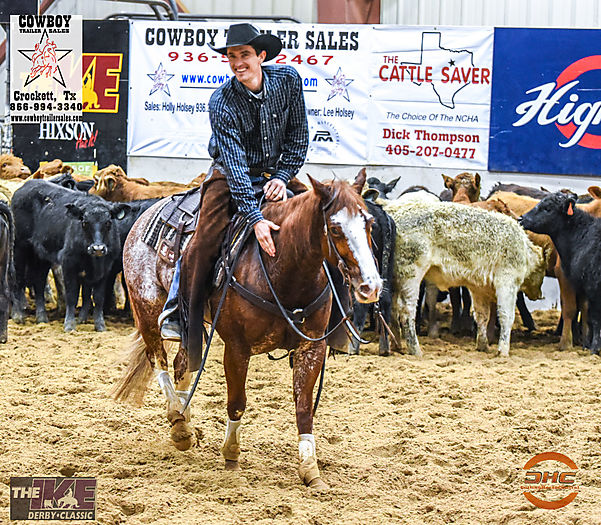 Reserve Champion was Christian Miller marking a 213 riding Rocky Mountain Blues (Smooth As A Cat x Diva In Denim), owned by Selena Orchard Barbosa collecting $3,550!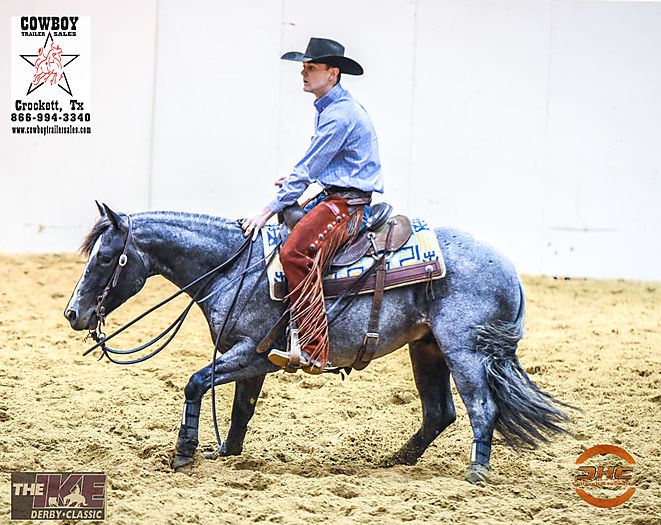 Christian Miller and Rocky Mountain Blues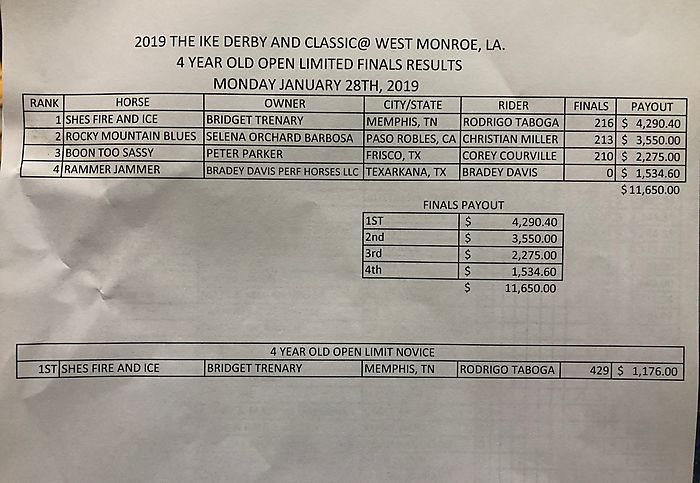 With these two finals in the books up next will be the Derby Open Finals this evening following the first go round of all levels of the Classic Non Pro! Good luck to everyone and congratulations to all of the finalists from all of us here at Cutting Horse Central!
.