Tatum Rice and Crey Zee Strike Again Marking 229 at the Ike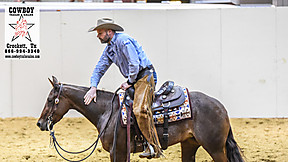 The Derby Open Finals finished out the day yesterday at the 2019 Ike Derby and Classic. It was the 2018 NCHA Futurity Champions, Tatum Rice and Crey Zee (Duel Rey x Eazee E), owned by Kevin and Sydney Knight, that took home the championship! They added another $21,975.87 to their records for the win!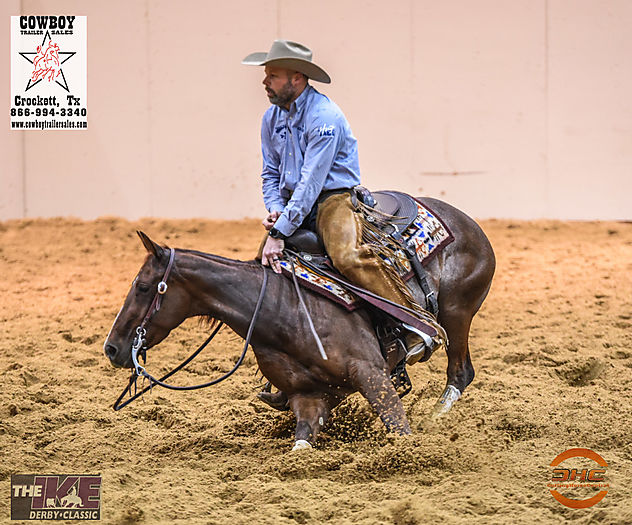 Tatum Rice and Crey Zee
Robert Charles Brown, who has been one of the main influences in producing the Ike and the Cotton Stakes in West Monroe, LA from year to year, was generous enough to add $20,000 on top of the jack-potted purse to go into the Derby Open Finals. It was a total of $47,500 added in just the Derby Open alone! The total purse amounted to $158,105 for the class! This for anyone showing a four-year-old would draw you to this show. It has been one to remember because of the innovation of these producers and the generosity of individuals such as Mr. Robert Charles Brown.
That being said, it was the perfect first outing for "Reyn" after her Futurity win! She continues to impress us with her speed and intensity that you just cannot take your eyes off of while she is in the show pen! They marked a huge 229 for the win as she showed everyone just how strong she can be, and the duo looked more confident than ever. The next show for these two will be the Bonanza in Weatherford, Tx!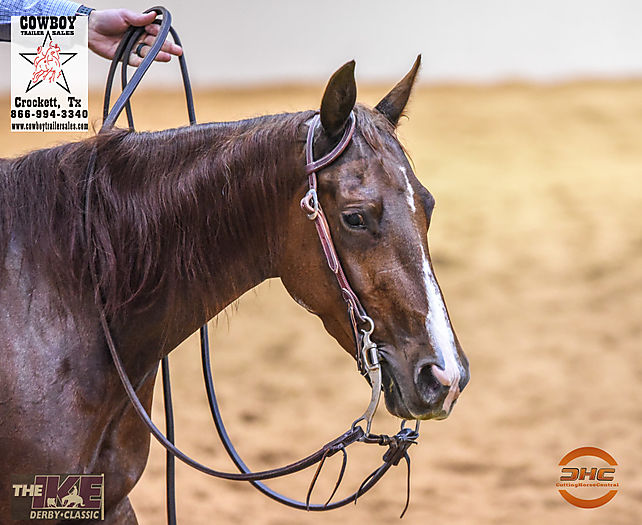 "Reyn"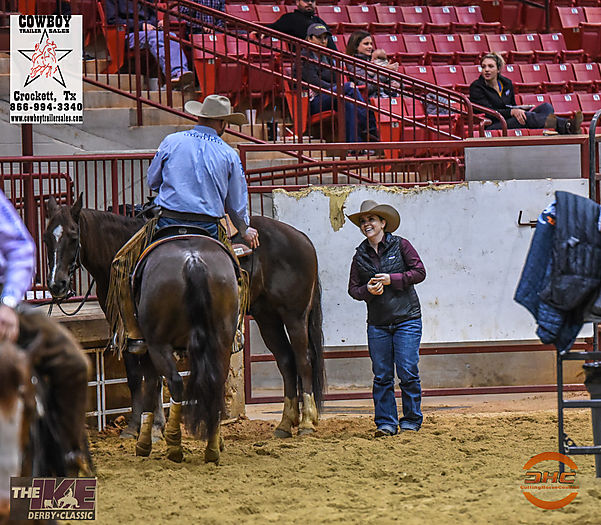 Reserve Champion was Austin Shepard riding Meallics MVP (Metallic Cat x My Lizzy Babe), owned by Billy Wolf, marking a 225! They collected a formidable check as well amounting to $18,753. Billy purchased this beautiful stallion out of Hayden Upton's program after the Futurity with Austin's guidance. This duo will be a fun one to watch as the year progresses!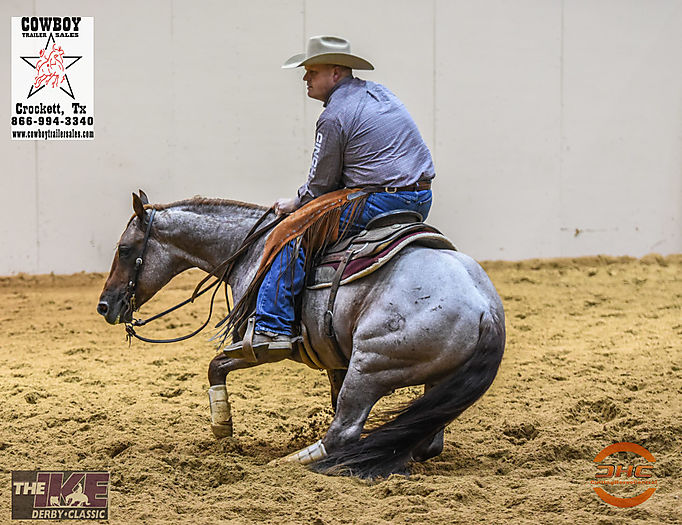 Austin Shepard and Metallics MVP
The Gelding Division Champion was Reycan In The Cash (Dual Rey x Cancan Kitty), owned by Pat and Lisa Taylor and ridden by Lloyd Cox, marking a 223 for the win! They added the $2,963.52 check to go along with their $15,530.36 third place check in the finals.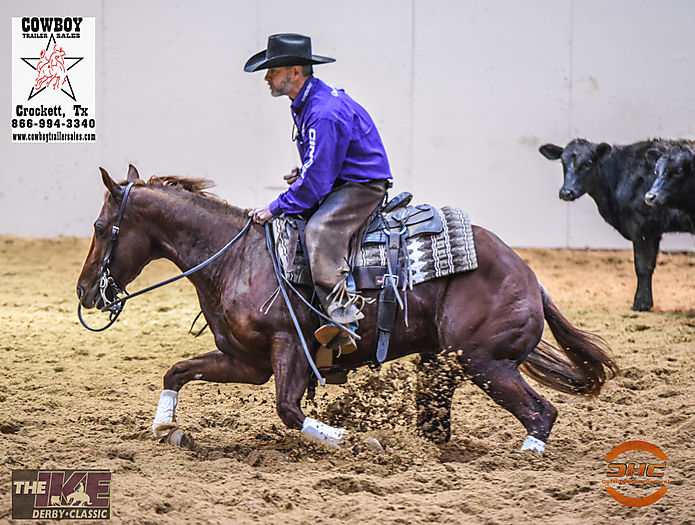 Lloyd Cox and Reycan In The Cash
The Novice Division Champion of the Derby Open was Slooow Ride (Metallic Cat x Sweet Shorty Lena), owned by Pat and Lisa Taylor and ridden by Adan Banuelos. They marked a 219 to collect the $5,017.60 Champion's check. It was a great day for these owners to say the least!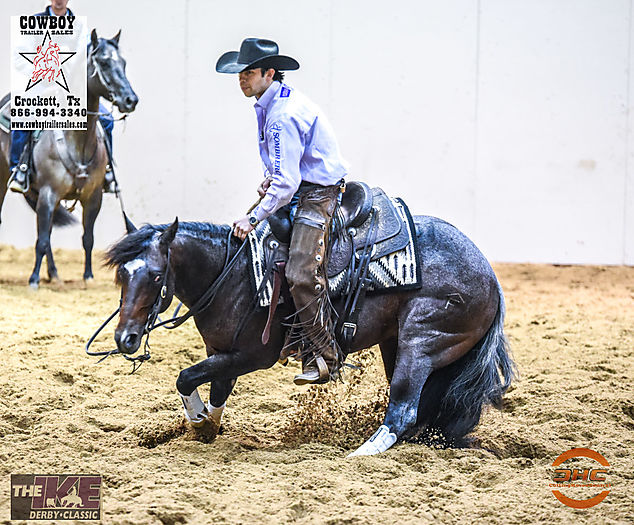 Adan Banuelos and Slooow Ride
We want to thank all involved in the Ike Derby and Classic once again for their innovation and generosity. It is keeping the sport moving forward and the future looking bright! Congratulations to all of the finalists from all of us here at Cutting Horse Central.
.