Beau Galyean and Rollz Royce Shine Once Again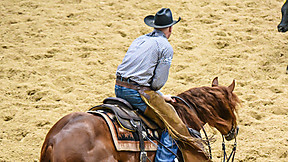 Beau Galyean and Rollz Royce (Dual Smart Rey x Show Biz Kitty) stole the show again yesterday this time at the 2019 Bonanza Cutting in Weatherford, TX! They put together an amazing 227 in a seemingly impossible situation being the last hole draw in a tough set of cattle. The cows were fast as they often are at the Silverado Arena, which makes for exciting runs as these are some of the best horses and riders in the country. Beau and "Royce" however, mesmerized the three cows they selected making them play into exactly what the young stallion is best at, his creepy crawly style that really cannot be properly described unless you witness it. He is unique to say the least and draws us in as well every time he walks to the herd.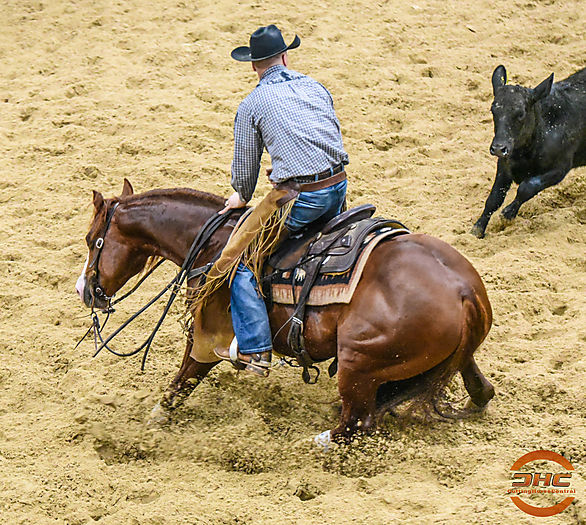 Beau Galyean and Rollz Royce
This win brought in another $14,621.91 to Royce's career for owner Thomas Guinn, longtime customer of Beau's. The Guinn's also own the great stallion Metallic Rebel who needs no introduction but also came out of Beau's program. These two special stallions are now standing at Beau Galyean Stallion Services, a new business venture for the innovative trainer. We look forward to seeing where the journey leads this team but there is no doubt it will be successful.
Reserve Champion was Jesse Lennox riding Cinca Im Hot (Spots Hot x Cinca De Maya), owned by The Rockin P Ranch. They marked a 223 to secure the $10,444.22 check. This mare also has a unique style and has been one of the crowd favorites from the start of her career. It was fun to see her get to show off once again yesterday evening!
Jesse Lennox and Cinca Im Hot
Third Place was also Beau Galyean riding Lou Lou Louise (Dual Smart Rey x Miss Woody Two Shoes) marking a 220.5. They collected $9,190.91 for the Barwick/Galyean Partnership. We wanted to also include that Beau was Fourth Place as well riding Rose Colored Rey (Dual Rey x Rose Colored Cat), owned by Ellen Carter, marking a 220 to take home $8,355.38. This was an impressive accomplishment, congratulations to everyone involved in this excellent day for Beau's program.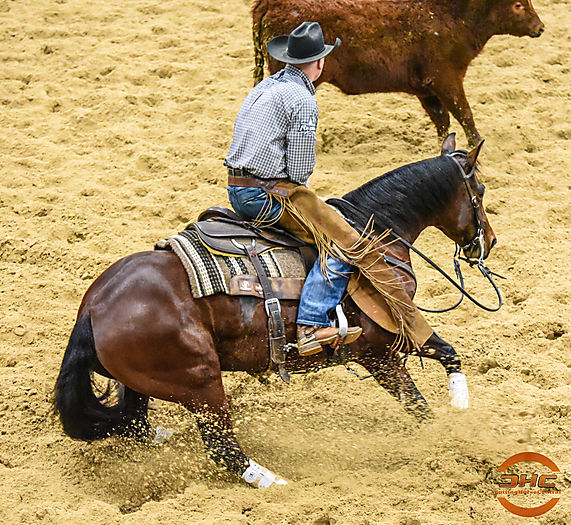 Beau Galyean and Lou Lou Louise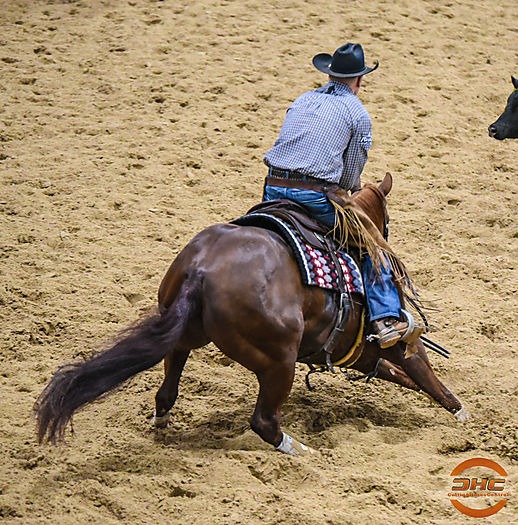 Beau Galyean and Rose Colored Rey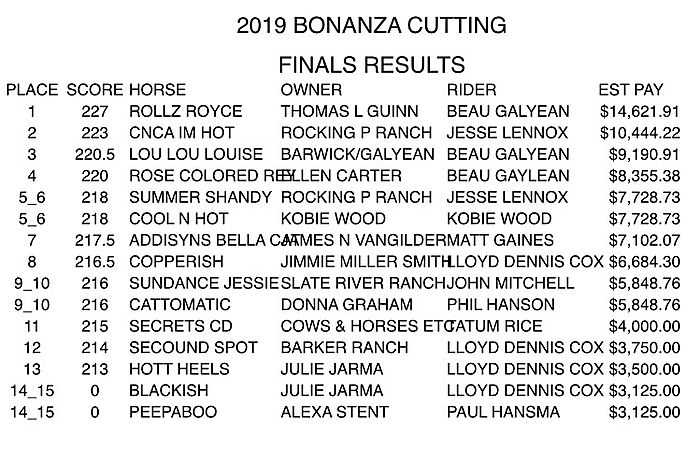 The Derby Open second go round is underway at the Bonanza and the finals for that class will be held tomorrow! There are sure to be some big runs to come at this show! Everyone tune into CHC's Live Scoring to keep up with all of the action and congratulations to all of the finalists in the Classic Open from all of us here at Cutting Horse Central! Thank you to Durham Trailer Ranch for sponsoring our results for this show be sure to check out their website to see everything they have to offer!
.