Tatum Rice and Crey Zee go Three for Three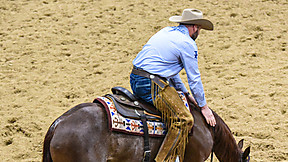 Tatum Rice and Crey Zee (Dual Rey x Eazee E) claimed their third Championship in a row yesterday evening at the 2019 Bonanza Cutting in Weatherford, Tx! This duo is unstoppable it seems and their confidence together is fun to watch. "Reyn" is so fast like her mother and emulates her a great deal making it pretty special for Tatum and his wife Kylie. They take great pride in the breeding program that their family has built and the proof is in the pudding as they say!
Tatum started the finals off being the first out of the two sets, the same spot he was in at the 2018 NCHA Futurity! These two like to start things off right and honestly they look to be going for the gusto every time they walk to the herd. With that said, Silverado was the perfect setting for Reyn. It is more often than not a quick arena and as mentioned before big scores can be marked because of it. This did not shake the cowy little mare one bit, she shut the cows down left and right until they had nothing left to do but stop and look at her. It is obvious that we are just seeing the start of what this mare can do it should be a very exciting year for all involved. This win added another $22,317.62 to her already stellar career for owners Kevin and Sydney Knight.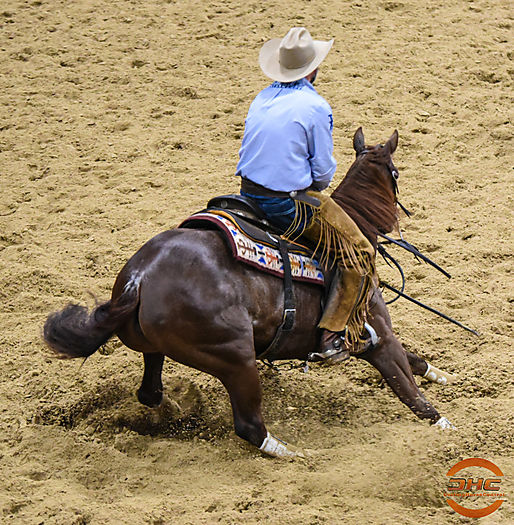 Tatum Rice and Crey Zee
Reserve Champion was Matt Gaines riding Sugrspizevrthingniz (Kit Kat Sugar x Jewels Gotta Lizzy), owned by James Vangilder, marking a 221 second out in the two set finals. They collected a $17,854.10 check along with the title! "Mercy" led the pack this entire show being one of the top scores in both the first and second go rounds. She is a very physical mare that also seems to thrive off of a tough situation. She was originally bred by Robert and Connie Rust who came to watch the special mare throughout the rounds. Mercy is truly a standout competitor and with Matt as the pilot the best is yet to come for her.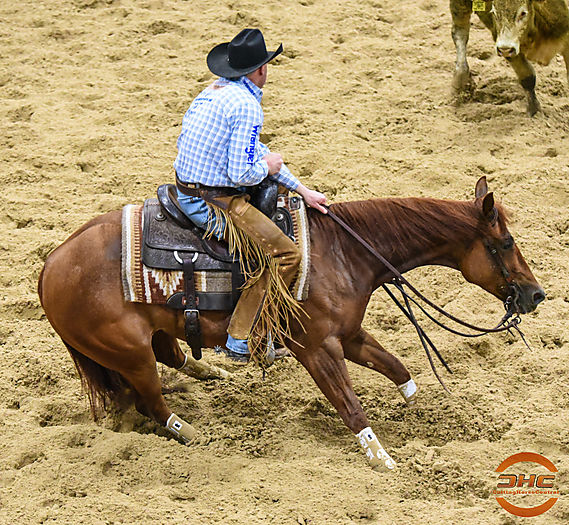 Matt Gaines and Sugrspizevrthingniz
Third Place was split between Lloyd Cox riding Reycan In The Cash (Dual Rey x Cancan Kitty), owned by Pat and Lisa Taylor, and Boyd Rice riding CR Tuff Taboo (Woody Be Tuff x Cats Boonolena), owned by the Center Ranch, both marking a 219. They each received a hefty $13,948.52 check.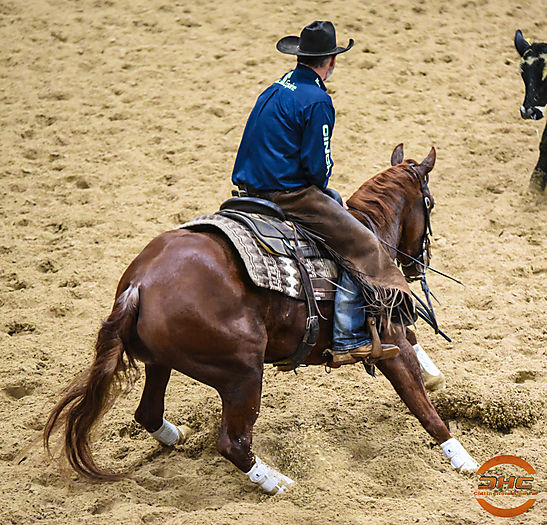 Lloyd Cox and Reycan In The Cash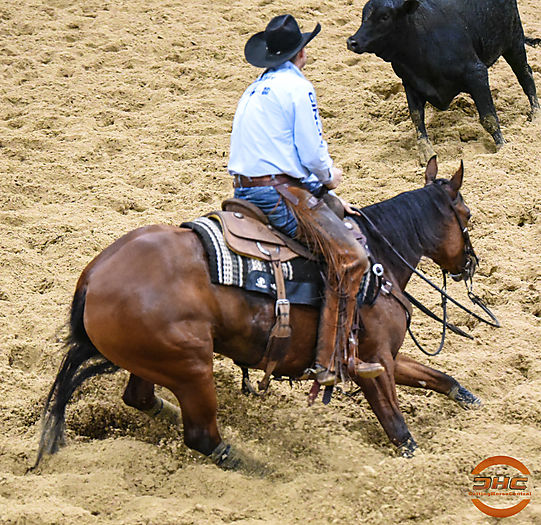 Boyd Rice and CR Tuff Taboo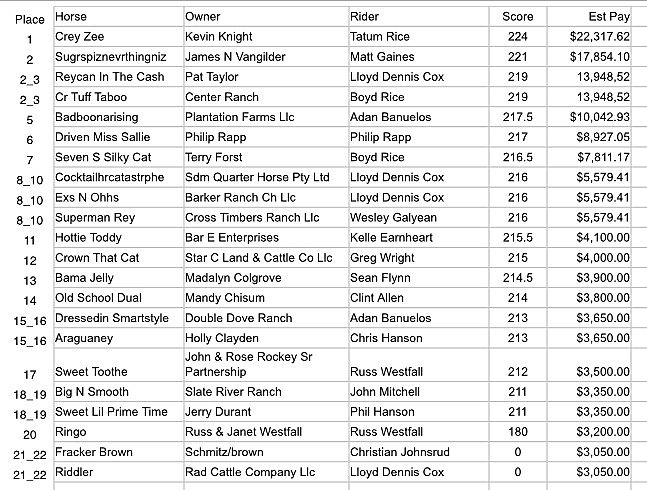 The Non-Pro and Amateur riders are left to go at the 2019 Bonanza Cutting and we want to wish them the best of luck throughout the rest of the week! Thank you to Durham Trailer Ranch for being our results sponsor for the show and congratulations to all of the finalist from all of us here at Cutting Horse Central!
.