Fort Worth museum lifts curtain on $5.5 million high-tech makeover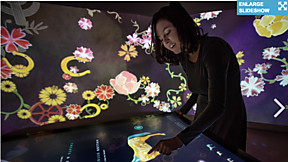 Story courtesy of Culture Map Fort Worth, By Stephanie Allmon Merry
The time is drawing nigh for the National Cowgirl Museum and Hall of Fame to unveil a $5.5 million renovation project that's kept the second floor off limits for over a year.
On March 9, the Fort Worth museum will reopen the second floor — renamed the Kit Moncrief Galleries — and its new signature exhibition called "It's Never Just a Horse." The entire floor will be dedicated to exploring the special bond between women and horses through the lens of many Cowgirl Hall of Fame honorees — and it will do so in modern, high-tech ways.
"The newly renovated Cowgirl Museum second floor pays tribute to the amazing relationship between women and horses and celebrates the partnerships which are so special to both," says executive director Patricia Riley in a release. "The new exhibition and experiences are sure to engage and enthrall visitors of all ages."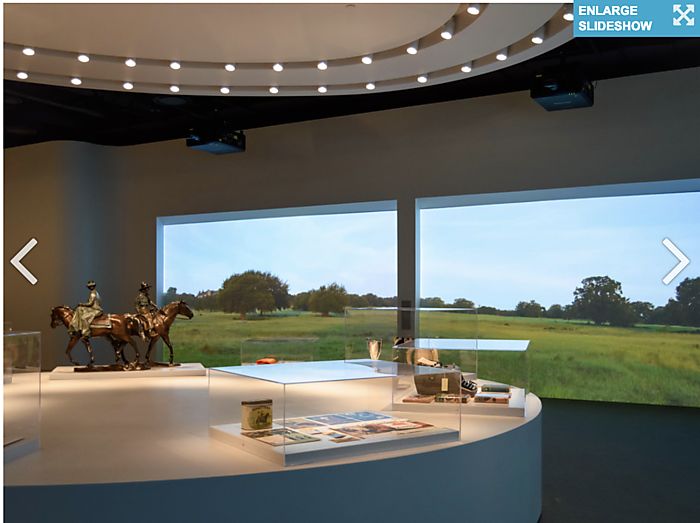 The whole floor is being called the Kit Moncrief Galleries in honor of board president Kit Moncrief and in recognition of a generous gift given in her name, the museum says. Projectiles, an international architect team based in Paris, France, has designed the new galleries.
In "It's Never Just a Horse," which takes up the majority of the space, visitors can expect five thematic "islands" — Ranching, Competing, Healing, Business, and Inspiring — each meant to explore how the horse connects with women through artifacts (some never before seen) displayed on the perimeter of each island. Interactive stations at each island will let visitors explore additional information, photos, and artifacts.
Lest anyone think those artifacts are dusty and crusty, one notable new one is the saddle Kit Harrington used when he portrayed Jon Snow in the blockbuster series Game of Thrones, loaned to the museum by Cowgirl honoree and horse master Camilla Naprous.