Casey Green and Taliate Bring Down the House at the Cattlemen's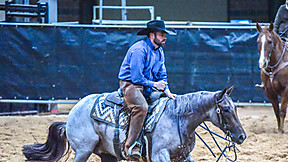 The 2019 Cattlemen's Derby and Classic rounds out the long winter run that kicks off the show season each year! It seems like it has been a while since the Abilene Spectacular started us off, but really it has only been a little over two months! We certainly pack a lot in in that short time with a ton of money going out to these talented young horses and their riders.
It has been a chilly week in Graham, TX but last night in the Classic Open Finals things got a little warmer. There were big scores posted and many teams going for the gusto as they often do to try to claim the biggest piece of the pie as they can. This time it was Casey Green and Taliate (Metallic Cat x Reytaliate), owned by Bobby and Mary Jo Hawkins, that sealed the deal marking a 222.5 late in the set. The cowy, smart gelding has always been a standout competitor with Casey having always been his pilot but as many of them do he gets better and better! Casey opted to stay on his last cow for what seemed like forever to prove he was there to win! "Chirp", as he is affectionately called, was up for the challenge matching the cow's every move. When the buzzer rang everyone knew that they were about to challenge the then leader Jesse Lennox and Cinca Im Hot.
This was Casey's first Major Aged Event win for 2019 but he is no stranger to the winner's circle. He has been a past Futurity Limited Open Champion riding Buckaroo Boon and a multiple time Open Classic Champion at the Non Pro Plus the Open cutting. The $15,500 Champion's check along with being the Gelding Division Champion pushed Chirp over the $180,000 mark in lifetime earnings and Casey further over his over $1million in earnings.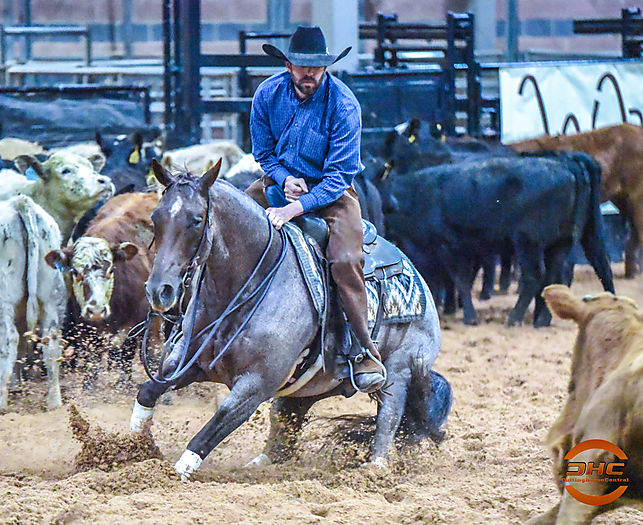 Casey Green and Taliate owned by Bobby & Mary Jo Hawkins earned a 222.5 for the win!
Watch the winning run below:
Reserve Champion was Jesse Lennox riding Cinca Im Hot (Spots Hot x Cinca De Maya), owned by the Rocking P Ranch, marking a 222. This is this duo's second Reserve Championship within the past month, and as always, we love to watch them in the show pen. This mare's unbelievable style leaves you wanting more every time you watch her. She will be one that will be hard to see age out of the aged event scene at the close of 2019. They received a $13,000 check to go along with their title!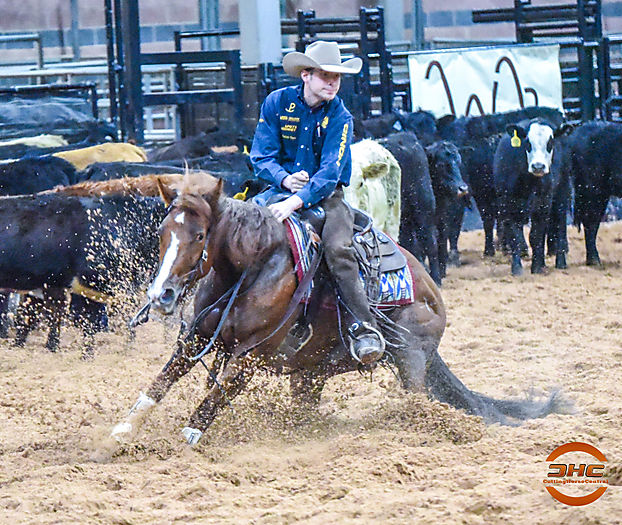 Jesse Lennox was the Reserve Champion with a 222 aboard Cinca Im Hot owned by Rocking P Ranch
Third Place was RL Chartier and Crafty With Cows (High Brow CD x Miss Haulin Hickory), owned by Carol Ward, marking a 221.5. RL and "Crafty" continued their stellar career together collecting another $12,000!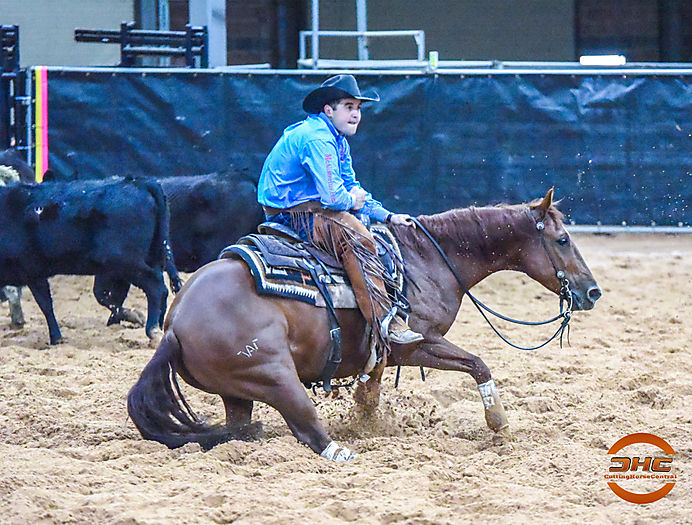 3rd place was RL Chartier & Crafty With Cows owned by Carol Ward
The Novice Division Champion was Metallic Drifter (Metallic Cat x Ruby Bagonia), owned by James Vangilder and ridden by Matt Gaines. These two have been on a hot streak as of late and this show was no different! They marked a 217.5 to finish sixth in the finals along with claiming this win.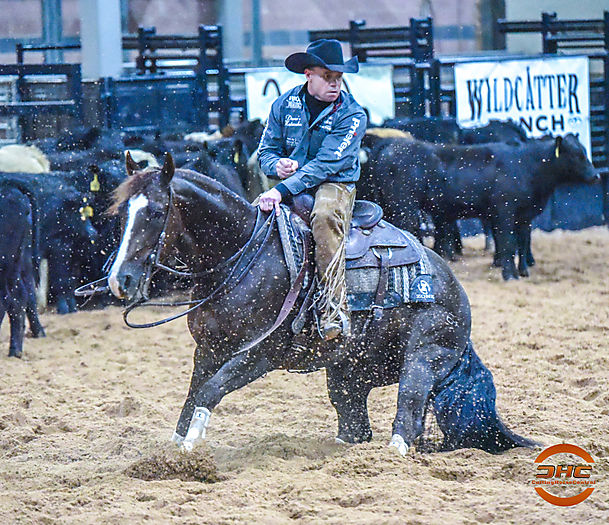 Matt Gaines and Metallic Drifter owned by James Vangilder captured the Novice Championship
The Limited Division Champion was Armando Costa Neto riding Watch Me Nae Nae (Playgun x Look The Look), owned by the Fazenda Barrinha Ranch. Armando and this great mare topped the second round to sail into the finals to finish up with a 215 for this win.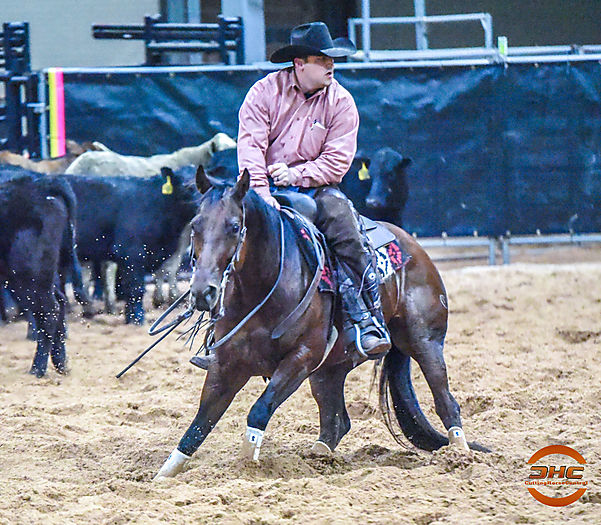 Armando Costa Neto and Watch Me Nae Nae owned by Fazenda Barrinha Ranch were the Limited Open Champions
The next finals to go will be the Derby Open this evening. Be sure to tune into CHC's Live Scoring to keep up with the action and congratulations to all of the finalists!
.